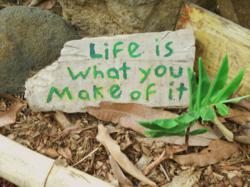 Our trademark shows that Pacific Quest continues to be the innovative leader in outdoor and wilderness therapy.
Hilo, HI (PRWEB) February 29, 2012
Pacific Quest was recently awarded a registered trademark for Sustainable Growth from the United States Patent and Trademark office. The company has received international recognition for innovative treatment for youth and families in crisis and the recent trademark only confirms its ongoing leadership in the wilderness therapy industry. Sustainable Growth is a holistic treatment model differentiating Pacific Quest from other outdoor therapy programs. When asked to comment on the recent announcement, Mark Agosto, Pacific Quest's Business Director stated, "Our trademark shows that Pacific Quest continues to be the innovative leader in outdoor and wilderness therapy." Much of the Sustainable Growth model is based on the ability to offer outdoor programming that utilizes the nurturing environment of an organic garden in Hawaii, while incorporating the aspects of safety and structure of residential treatment.
Pacific Quest's position as an industry leader and its success in acquiring a registered trademark is a result of high standards of care including comprehensive health and wellness standards with a full time Nurse and Naturopathic Doctor (ND) on staff as well as a consulting Medical Physician (MD) and Psychiatrist (MD). All students receive multiple sessions of individual and group therapy every week with primary clinicians with a master or doctorate degree, and daily therapeutic encounters that occur naturally while living and working in a group and cultivating an organic garden. Learning how to grow the food they eat, planting food for future generations, and selling their harvest at a local farmers market, students at Pacific Quest develop sustainable life skills that are transferable to a future beyond wilderness therapy.
About Pacific Quest
Pacific Quest is an outdoor therapeutic program for struggling teens and young adults, located on the Big Island of Hawaii. Their wilderness programs offer a clinical, yet holistic approach to treatment, going beyond traditional wilderness therapy and teaching sustainable life skills. Pacific Quest's proprietary therapeutic model is a ground breaking approach that uses organic gardening to create concrete metaphors for its students as they cultivate their own health and happiness. Pacific Quest provides an environment that allows for a true discovery process for its students, a place that is safe, structured, experiential and natural. Owned and operated by a veteran team of professionals with hundreds of years of combined wilderness program experience, Pacific Quest offers a unique approach to treatment that is individualized for each student.
# # #