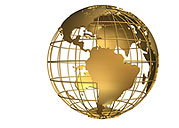 Hong Kong, Hong Kong (PRWEB) February 28, 2012
InvestTechFX reports that China is poised to overtake India to become the world's biggest gold market this year as rising incomes and fuel demand for the precious metals, namely gold. With the less valued rupee, the purchases of gold are of less than China's 2011. According to InvestTechFX and an industry group report released on Thursday, China's economic growth has lifted the nation's consumption of everything from soybeans to copper, boosting incomes in the world's most populous country. Gold has rallied for 11 straight years on rising investment and jewelry demand, led by consumers in Asia, specifically India and increased central-bank buying.
InvestTechFX also says that one of the reasons that gold is on the rise is the poor performance of China's stock and property markets — so the other two main choices for Chinese with money to invest — is boosting the popularity of gold as an investment. Demand in China for gold is also climbing in the past while as investors seek to protect their wealth from inflation of more than 4%, and after the government clamped down on property investment last year.
The amount of gold bought in China rose 20 percent in 2011 over the year, the World Gold Council said in its annual report. This put China behind only first-place India, where the highest number of metric tons were bought. Central banks, many in developing economies, also boosted gold sales as they sought to diversify their growing piles of foreign currency reserves.
The council said it is likely that China will emerge as the world's largest gold market for the first time in 2012. Council members represent 60 percent of global output and China became the world's largest market for gold jewelry in the second half of 2011 and moved to top place on a quarterly basis in the last three month of 2011 versus the number of tons transacted in India as purchasers
Rising incomes in China, which is the world's No. 2 economy, have resulted in a surge in demand for gold jewelry and other luxury goods as demand rose in every quarter, the report said.
Strong Chinese demand for gold also helped sales leap percent last year in Hong Kong, a popular destination for wealthy mainland shoppers because of lower taxes in the semiautonomous Chinese territory.
However, demand for gold jewelry in India, meanwhile, fell in the second half of 2011 because of the recent weakening rupee, which made gold more expensive. Indians also dealt with high inflation last year that ate away their purchasing power, which resulted in smaller purchases of gold.
The rising demand for gold is primarily important for traders as countries like India and China increase their demand for gold in the world. Gold trading can be completed using the Meta Trader 4 platform with InvestTechFX. Commodities today are a diverse group of international markets that operate quite separately from each other. At InvestTechFX experienced consultants will confirm that part of the advantage of having a reserve currency lies in having major commodities that are traded around the globe denominated in that currency. Traditionally commodities have been seen as the inputs to production that determine the overall corporate profitability and subsequent economic growth.
InvestTechFX offers the MT4 trading tool as a means to trade all commodities such as Oil, Gold and Silver as well as the six major currencies with variable and 0.5 PIP on standard accounts.
InvestTechFX has been pioneering in the business and promoting its cutting edge MetaTrader software trader development for over a decade. InvestTechFX has always aspired not only to lead the industry, but to set standards and benchmarks. It has established itself with a reputation of excellence and commitment to be a high-value partner for our clients providing them with innovative products, professional support and services while meeting our obligations to society and the environment.
With over twenty years of experience in forex, stock and commodities trading InvestTechFX has maintained a service where traders do not need to have a million dollar account at a financial institution to get access to a super powerful, trend-following trading techniques.
###