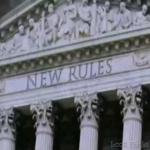 SearchBug is a critical service for us, says Dr. Mark A. Hale, Chief Technology Officer of Demandforce, Inc. Over several years, we have used SearchBug to validate millions of phone numbers that were of unknown origin.
Encinitas California (PRWEB) February 28, 2012
SearchBug Inc, a corporation specializing in call list solutions for collection agencies, creditors, mobile marketing firms and other businesses that rely on call lists in the U.S. and Canada, has recently launched a new phone list cleaning service, useful for identifying whether numbers on a call list are land lines, cell phones, or VoIP (voice telecommunications via an Internet service), as well as other data regarding the number.
The SearchBug service enables companies to easily implement a system which can help them comply with the February 15, 2012 Federal Communications Commission (FCC) Report and Order under the Telephone Consumer Protection Act of 1991 (TCPA) which imposed new restrictions on autodialed and prerecorded calls (robocalls).
SearchBug's phone list cleaning service is useful to any business or organizations that needs to identify phone numbers and utilizes call lists or auto-dialers because it allows for more accuracy in campaigns targeted to specific phone users, as well as easier compliance with laws that regulate calls to cell phones from creditors, debt collectors and telemarketers.
According to a SearchBug representative, the phone list cleaning service "allows clients to use an online tool or an API/XML feed to append their customer phone number information in batches or in real-time with the appropriate line type identifiers. They can then add these fields to their database to make the data more useful."
SearchBug.com allows customers to copy and paste lists of up to 1000 phone numbers or upload a list of up to 50,000 numbers directly into the Identify Phone Number tool in order to get immediate results.
SearchBug's new service can also provide additional data that may be useful to call centers, including the originating carrier, the OCN (Operating Company Number), the Rate Center (city and State) and the local calling area.
According to SearchBug, the service also incorporates several other custom fields and offers customized API/XML solutions, white label solutions and secure gateway SSL solutions in addition to other features for interested businesses.
"We can provide just about any info someone needs to obtain from a phone number," continued SearchBug's representative.
SearchBug's phone list cleaning service is powered by a proprietary algorithm that incorporates authentication methods and current data from organizations such as the North American Numbering Plan Administration (NANPA), the Canadian Numbering Administration (CNA), SearchBug proprietary data, specialized major phone company databases and other near-real time sources that contribute to the currency of call list data for clients.
"SearchBug is a critical service for us," says Dr. Mark A. Hale, Chief Technology Officer of Demandforce, Inc, a SearchBug client. "Over several years, we used SearchBug to validate millions of cell phone numbers on behalf of our clients that were of unknown origin. This improves the accuracy of Demandforce's reminder service. In addition, this validation saves us substantial fees in the long run since we know our texts are delivered to valid handsets. I've found that SearchBug is reliable and easy to use."
About SearchBug, Inc. Formed in a merger between SearchBug.com LLC and BestPeopleSearch.com in 2010 bringing free white page searches, online public record retrieval and the private investigator network all under one company. SearchBug.com has been online since 1997. Notable clients include Demandforce Inc., DirecTV, NOFFCU, Allstate.
For more information, please visit SearchBug's identify phone number research tools at: http://www.searchbug.com/tools/landline-or-cellphone.aspx
You can also visit SearchBug Inc's main page at http://www.searchbug.com or their reverse phone lookup page for additional info and related call list services.
###