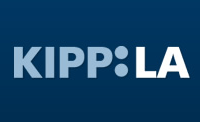 I'd definitely recommend OpenDNS Enterprise for other K-12 schools
San Francisco (PRWEB) February 29, 2012
OpenDNS, the world's largest and fastest-growing provider of Internet security and DNS services that deliver a safer, faster and more intelligent Internet experience to everyone, today announced KIPP LA Schools is using cloud-based OpenDNS Enterprise to meet the web-filtering requirements of CIPA compliance. KIPP LA Schools (KIPP LA), a non-profit organization operating free, open-enrollment, public charter schools that support under-resourced areas of Los Angeles, chose OpenDNS Enterprise to protect nearly 2,000 students and faculty members, and join the 1 in 3 U.S. K-12 public schools using OpenDNS to keep kids safe online.
KIPP LA's technology team was searching for a streamlined content filtering solution that would allow them to meet CIPA compliance without breaking the bank. As Director of Technology Matthew Peskay explained, "Our schools depend on E-Rate funding (which requires CIPA compliance) to cover more than 85% of the cost of high-speed Internet for our five (and counting) schools." However, appliance and software-based solutions would require substantial administrative resources that would be cost-prohibitive.
Of the utmost importance to KIPP LA's IT team was the ability to centrally monitor and manage network settings and stats for all sites through a single Web-based Dashboard. Mr. Peskay explains, "We have seven sites throughout South and East Los Angeles, and when our teachers or administrators request changes, it's imperative that the educational process isn't obstructed because of a delay in applying those changes. The OpenDNS dashboard allows us to make changes to any of our sites from any device where we have an Internet connection."
After exploring the marketplace for a cloud-based solution that could meet their needs, Mr. Peskay determined that OpenDNS Enterprise was the only service that met all of the organization's needs and would still keep costs low. Primarily, OpenDNS Enterprise ensures that KIPP LA meets the web-filtering requirements for CIPA compliance and that its students are protected from harmful online content. Additionally, it protects against malware, phishing and other Internet threats. The added protection allows KIPP LA's small IT team to spend less time cleaning up infections and more time focusing on the successful implementation of instructional technology in the classroom.
KIPP LA is planning to open nine additional schools over the next several years, so it was also imperative that the organization settled on a highly-scalable solution. Because OpenDNS Enterprise is a cloud-based service, it can be scaled on-demand and new networks can be up and running in a matter of minutes. Settings for an existing network can also be easily copied over to a new one, so as the organization continues to grow its IT team won't have to start from scratch when applying filtering settings for new schools.
Mr. Peskay added: "Thanks to OpenDNS Enterprise, we are able to centralize management, minimize administrative overhead, avoid on-site hardware and most importantly, protect our students with a trusted solution. I'd definitely recommend it for other K-12 schools."
About OpenDNS
OpenDNS is the world's leading provider of Internet security and DNS services, enabling the world to connect to the Internet with confidence on any device, anywhere, any time. OpenDNS provides millions of businesses, schools and households with a safer, faster and more intelligent Internet experience by protecting them from malicious Web threats and providing them control over how users navigate the Internet, while dramatically increasing the network's overall performance and reliability. For more information about OpenDNS, please visit: http://www.opendns.com.
About KIPP LA Schools
KIPP LA Schools is a non-profit organization that operates elementary and middle public charter schools in under-resourced communities in Los Angeles. We are part of the nationwide KIPP (Knowledge Is Power Program) network of over 100 schools in 20 states and Washington, DC. KIPP LA's schools feature a "no shortcuts, no excuses" philosophy and a strong culture of achievement. Our curricula are designed to provide students a well-rounded education, with sufficient time dedicated to academics, the arts, enrichment, and physical education. KIPP LA's educators are committed to continually improving their teaching skills, and to giving students the support and motivation they need to excel in school and beyond. For more information about KIPP LA Schools, please visit: http://www.kippla.org/.
###