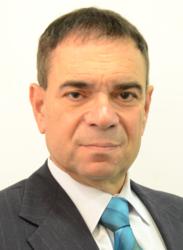 San Jose, CA (PRWEB) February 28, 2012
EETimes announced that MonolithIC 3D Inc.'s Founder and CEO, Zvi Or-Bach, has been selected as a Finalist for its 2012 Innovator of the Year Award. MonolithIC 3D Inc. was previously chosen as a Finalist of the Best of Semicon West 2011 in recognition of its financial impact on the industry, engineering or scientific achievement, and/or societal impact.
Zvi Or-Bach is a well-known serial entrepreneur. He founded eASIC in 1999 and served as the company's CEO for six years. eASIC was funded by leading investors Vinod Khosla and KPCB in three successive rounds. Or-Bach also founded Chip Express in 1989 (recently acquired by Gigoptix) and served as the company's President and CEO for almost 10 years, bringing the company to $40M revenue and to an industry recognition for three consecutive years as a high-tech Fast 50 Company that served over 1000 ASIC designs, including many one-day prototypes and one-week production delivery.
Brian Cronquist, VP of Technology & IP at MonolithIC 3D Inc., said, "It is fitting that Zvi has been selected as a Finalist of the EETimes Innovator of the Year Award. His creativity and out-of-the-box thinking marks him out as one of the most innovative CEOs in our industry today."
Other finalists for EETimes' Innovator of the Year Award in 2012 include CSR for its SiRFusion platform, K. Charles Janac, President & CEO of Arteris, Philips Lumileds for its LUXEON A and Michael McCorquodale, General Manager, Integrated Device Technology. The winner will be announced by EETimes on March 27th.
Dr. Deepak Sekar, Chief Scientist of MonolithIC 3D Inc., noted, "Limitations with interconnect and lithography will make monolithic 3D-ICs an important part of future semiconductor roadmaps. Zvi Or-Bach's vision, leadership and creativity have played a key role in our company's development of the Monolithic 3D-IC. His contribution deserves to be recognized by the EETimes award."
MonolithIC 3D Inc. has more than 50 issued and pending patents on the technology, design and architecture of monolithic 3D-ICs. The company has pioneered single crystal silicon based monolithic 3D-ICs for logic, memory and optoelectronic applications. Its business model involves licensing technology to existing semiconductor manufacturers. Further information about MonolithIC 3D Inc., including detailed technical information, can be found at its website http://www.monolithic3d.com.
###