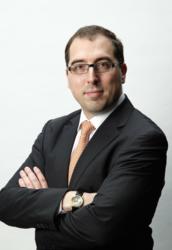 As a leading e-commerce company, QNET is proud to be one of the first companies to embrace this technology in television advertising
Hong Kong (PRWEB) February 29, 2012
QNET, a global direct selling company, is all set to join other leading brands in pioneering a new technology in television advertising on a worldwide scale.
In what is heralded as a technology to revolutionise sports advertising, QNET will make its foray into international virtual advertising by embracing Digital Billboard Replacement (DBR) technology. The 90-metre dynamic DBR billboard runs the length of the pitch and will be advertised during the much-hyped England versus Holland International Football friendly at the Wembley Stadium this Wednesday, 29 February.
To be broadcast by Fox, ESPN, Al-Jazeera and other international television stations, the match will showcase the digital boards beaming the QNET logo to an audience of billions, in one of only a handful of matches to ever use the technology to date; a technology that is bound to now be a permanent feature of all televised matches of the future.
The advent of this technology means that sports, advertisers and media can tailor their coverage to hit major markets globally, without the restrictions of static in-stadia billboards of yesterday. The technology also allows for challenger brands to get their feet in major sports and venues that would not otherwise have been possible due to the limiting high price for a true global feed. In other words, DBR gives more bang for the advertisers' buck, in more geographic target markets.
"As the fastest growing online shopping and business community in the world, this advertising technology allows us to take a global positioning and to reach out to the millions of QNET distributors and customers around the globe," said JR Mayer, Managing Director of QNET.
"European soccer, as the brand of the game, has proven to attract a worldwide audience for the world's most-watched sport, and this is particularly suited to DBR. In addition to the heightened exposure levels that the match could provide for brands, DBR allows us global advertising buy. Thanks to this technology, we are going to Wembley and taking the world's eyes with us," noted Mayer.
The Hong Kong-based company – with offices in more than 30 countries right around the world – is one of the first Asian brands to utilise this technology on a global scale in international football. The wellness and lifestyle company is driven by a proprietary e-commerce platform and is already known for its pioneering use of business technology.
QNET will be sharing the advanced system during the match with other global companies that will be doing the same for the first time.
QNET has been passionately supporting sports in a big way, such as the Asian Football Confederation's Champions League and Formula 1 racing where it is the official Direct Selling partner of Marussia F1 Team since late 2010.
"We've been involved in football since the World Cup in Germany in 2006 and among our other sports sponsorships, we believe sports show a strong parallel to Direct Selling. As a global brand with an Asian heritage, our venture into DBR cements us to the global stage in terms of our support for sports.
"As a leading e-commerce company, QNET is proud to be one of the first companies to embrace this technology in television advertising," added Mayer.
About QNET
QNET is the world's largest and fastest-growing online shopping and business community. Established in 1998, QNET products can today be found in most countries around the world and its online business is driven by an advanced proprietary eCommerce platform. The Asian-based company retails a diverse range of lifestyle and wellness products around the globe to millions of satisfied customers, while also providing an independent direct selling business opportunity through borderless network marketing.
Known for offering 'the best products in the right business', QNET is a member of several Direct Selling Associations, and is also prominent in local and international sports sponsorships, to help raise the profile of the universal network marketing profession.
###