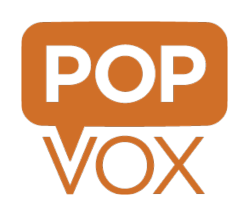 Washington, DC (PRWEB) February 28, 2012
POPVOX, the award-winning online advocacy platform, today announced that its Organization Directory -- a robust resource designed to help Congressional staff find advocacy organizations, trade associations and community groups -- has topped 1,500 profiles.
The POPVOX Organization Directory, which is free and open to the public, lists each organization's mission, legislative agenda, contact information, and Facebook and Twitter pages. Position statements supporting or opposing specific legislation are displayed where available. For Congressional staffers logged into POPVOX, additional information such as contact emails and phone numbers are listed.
"The POPVOX Organization Directory was created with Congressional staffers, advocacy professionals and members of the media in mind," said POPVOX co-founder and Chief Marketing Officer, Rachna Choudhry. "Congressional staff looking for experts use the POPVOX Directory to identify niche organizations or groups beyond the 'usual suspects'. Issue organizations are using the directory to build coalitions around advocacy campaigns and to ensure diversity organizational within their efforts."
Any U.S.-based nonprofit organization, trade association, political action committee or community group can create a profile at http://www.popvox.com/organization. Organizations are individually researched and approved by the POPVOX team to maintain the integrity of the directory.
About POPVOX
POPVOX is a neutral, nonpartisan advocacy platform that meshes legislative data with individuals' personal stories and sentiment. POPVOX delivers public input to Congress in a format tailored to actionable policy decisions and empowers users to leverage their expertise and numbers.
For more information, visit: http://www.popvox.com
###