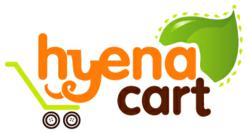 Ashley is beyond humbled. She never expected these online friends who she has never met face-to-face to rally around her like this.
Portland, Ore. (PRWEB) February 28, 2012
Popular artist and DIY blogger Ashley Hackshaw is in the fight of her life. After discovering last fall that she has an aggressive form of cancer called Choriocarcinoma, Hackshaw began blogging about her experiences with surgery and chemotherapy.
Soon after, more than 20 of her friends and followers from around the country banded together to organize and launch an online auction, with proceeds going to her rising medical bills.
The group of women, calling themselves Team Ashley, launched the auction Monday on Hyena Cart, which houses more than 1,000 individually owned online stores offering a broad spectrum of products for the family.
Hackshaw is author of the wildly popular Lil Blue Boo crafting blog and was named Babble's most creative Mominee. About 65,000 visitors per week read Hackshaw's blog, and she has more than 20,000 enthusiastic friends on Facebook.
Melanie Behles, of Goshen, Ind., and Wendy Russell, of Prosper, Tex., worked on the auction with the entire team, gathering donations from artists and companies all over the country. The auction ends at 11 p.m. on Wednesday.
Products in the auction include uplifting artwork, jewelry, children's clothing, dolls, toys and more. Hackshaw's favorite saying now is "choose joy," which Behles and Russell said is a theme among many of the donated items.
"Ashley is beyond humbled," said Russell. "She never expected these online friends whoshe has never met face-to-face to rally around her like this."
About Hyena Cart
Hyena Cart started as a shopping cart for Karen Lee's Kool Sheep Soakers. From there, it has grown to incorporate more than 1,000 active sellers offering a variety of natural products. Most of the sellers are moms, known as "mompreneurs," who operate their own online businesses using the Hyena Cart platform to facilitate online shopping. The most popular seller categories include cloth diapers, clothing, hand-knit items, hand-dyed yarn and toys.
For more information about Hyena Cart, visit http://www.hyenacart.com.
# # #