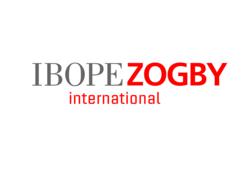 Utica, NY (PRWEB) February 28, 2012
The rising cost of gasoline is putting a drag on both the amount of driving and overall spending for one-half of US adults, a new IBOPE Zogby survey finds.
Respondents also say both Congress and President Barack Obama bear at least some responsibility for current gasoline prices, and that the US Government could do more to bring down prices.
The IBOPE Zogby interactive survey was conducted from February 24-27, and 54% say fuel prices have caused a cut back on their driving and 49% say they have cut back other household or personal spending.
Respondents are more likely to place some responsibility for gasoline prices on Congress than President Obama. A rounded total of 69% say Congress bears either a great deal (27%) or some (41%) responsibility, compared to a rounded total of 57% who say Obama bears a great deal (40%) or some (18%) responsibility.
There is somewhat greater agreement at 75% that the federal government could do more to lower gasoline prices.
Fuel costs are also spurring interest in buying more fuel efficient vehicles, with 23% saying current pump prices cause them to consider such a purchase vehicle and 24% already own one.
IBOPE Zogby International conducted an online survey of 2,174 adults. The margin of error is +/- 2.2 percentage points. A sampling of IBOPE Zogby International's online panel, which is representative of the adult population of the US, was invited to participate. Slight weights were added to region, party, age, race, religion, gender and education to more accurately reflect the population.
ABOUT IBOPE Zogby International
IBOPE Zogby International is a non-partisan, premier global public opinion polling and market research firm that offers timely, accurate results and in-depth analysis and insights. IBOPE Zogby International works with issue experts in a vast array of fields including healthcare, technology, finance, insurance, energy, agriculture, public affairs, and media who offer insightful data analysis and exceptional service to clients in countries throughout the world. IBOPE Zogby International experts analyze data and work with clients to develop and implement new strategies, and offer customized and attractive solutions to challenges our clients face. IBOPE Zogby International was formed in January 2010 following the acquisition of Zogby International by IBOPE Inteligencia of Brazil, a subsidiary of IBOPE Group.
Please visit http://www.ibopezogby.com for more information on IBOPE Zogby International.
About IBOPE Group
IBOPE Group is a Brazilian multinational company specializing in media, market and opinion research with offices in the United States and 14 Latin American countries. Since its founding 70 years ago, it has been providing a wide range of information and studies on media, public opinion, voting patterns, consumption habits, branding and market behavior.
For more information on IBOPE Group, please visit http://www.IBOPE.com.
# # #