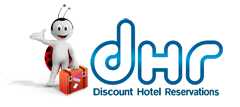 (PRWEB) February 29, 2012
In 2012 in Europe many important events will be held and the most notable ones are the ITB Berlin, WTM London, Business 2012, CeBIT 2012, Vending Expo, Internet World 2012, HR Tech Europe, All-Energy 2012, EBACE 2012 and Legal IT Business Show. These forums are the place where the formal and informal meetings of business people are organized, but also representatives from many government institutions visit them. Although many countries are hosts to many of these events, the most notable and important are the ones organized in London and Berlin. Both cities are full of business and budget hotels that are most appropriate for organizing this kind of events who are attended by highest levels and echelons from the business community and government representatives. Aside from this, both London and Berlin have a lot to offer to the visitors such as historic places or monuments like the building of the Parliament and the Big Ben in London, the Brandenbourg Gate and the Berlin Wall in the capital of Germany. These strategic and the most visited places in the world have a lot to offer like museums with ample information about the history that marked not only London and Berlin, but the history of the whole Europe. Because it is really important to book business hotels in Berlin and London, Dhr.com made an extensive list of numerous accommodation places that visitors can choose from.
Big attention is given to the business events and forums who are organized and held outside of the European soil and are located in the major business centers in the USA, Canada and Asia like GLOBE 2012, ABACE 2012, 2012 CMS Expo, WBENC 2012, Canton Trade Fair, Hospitality Business Fair, New York Expo for Business, Western Arts Alliance, Global Petroleum Show, Asian Attractions Expo. Knowing this, Dhr.com prepared discounts for versatile accommodation places and the most attractive places of this kind - Chicago and Shangai. Chicago is a typical business center with many cheap and luxury business hotels where almost every day various conferences and forums are held. On the other hand, Shanghai is the largest independent city in the world and one of the few provinces in China that has an extremely rapid expansion over the last years. All of these contributes for Shanghai massively visited by businessmen, high officials in the governments all around the world and of course, the tourists.
The approach that Dhr.com has is directed towards paying attention to interest of the business community for the destinations that are most suitable for organizing such events. The promotion of business hotels and accommodation organized by Dhr.com has the sole purpose to allow the travelers one unique selection of business hotels for best rate guarantee!
###