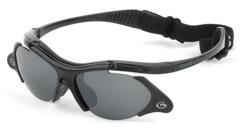 Our customers have asked for more brand sunglasses, and we have heard them loud and clear!
- Robin Weber
President
BillyTheTree.com
(PRWEB) February 28, 2012
BillyTheTree.com, which is known for its large variety of high-quality and affordable sunglasses, watches and jewelry, recently added two new lines of sunglasses to its already expansive inventory. The Gargoyles and Angel Eyewear lines are now available for the spring season and BillyTheTree.com offers exclusive deals on these sunglasses and more.
When asked about the new lines, Robin Weber, President of BillyTheTree.com, says, "We are very excited to bring the Gargoyles and Angel sunglasses brands to our customers. Our customers have asked for more brand sunglasses, and we have heard them loud and clear! I have no doubt they will be thrilled with the stylish designs and top quality that these two brands deliver."
Gargoyles eyewear offers the Toric Curve Lens, known as the ultimate solution to allow light to transmit directly to the eye. The new line also boasts 100% UVA, UVB and UVC light protection, as well as optically correct sunglass lenses with realigned focus for work, sport, outdoor and military applications.
Angel Eyewear was designed to compliment the lifestyle of independent and fashion-forward women who want to make a statement. All lenses offer 100% UVA and UVB protection and have a scratch resistant coating for long-lasting wear. Angel Eyewear sunglasses only offer the finest frame materials: the frame materials vary from Italian handmade Zyl to high-grade nickel silver.
To view Gargoyles and Angel Eyewear or to browse BillyTheTree.com for other products, visit: http://www.billythetree.com
About BillyTheTree.com
Founded in 2004 by Robin Weber when he was still a senior in high school, BillyTheTree.com offers a large variety of affordable, yet high quality jewelry, watches and sunglasses. The company offers free worldwide shipping on these product lines, which include almost 10,000 items, consisting of magnetic jewelry, sterling silver jewelry, jade jewelry, high performance sport sunglasses, and more. For more information, visit http://www.billythetree.com.
# # #