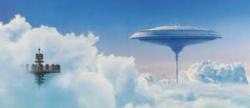 Automated Trading on the cloud at a fraction of the cost of traditional enterprise solutions
Toronto, Canada (PRWEB) February 29, 2012
TradingSystems is happy to announce a new affordable cloud based solution for Hedge Funds, Family Offices and CTAs running Automated Trading Strategies / non-discretionary algorithms.
The main asset classes currently traded by the buy side using execution algorithms are equity index futures and options, cash equities, commodities and energy derivatives or foreign exchange spot. For the sell side, the main asset classes traded are cash equities, followed by equity index futures and options, single stock futures, ETFs and FX spot or forwards.
Subscribing to traditional enterprise grade products can easily cost thousands of dollars per month whereas the new co-hosted platform we recommend offers a viable alternative at a fraction of the cost, this presents great value over traditional solutions.
TradingSystems offers a turn-key migration service for any trading strategy using any feed with any broker in 30 days or less. The implementation team is headed by Doron Whitman, an expert at on-boarding strategies on the cloud for clients around the globe.
# # #