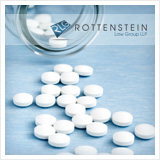 New York, NY (PRWEB) February 29, 2012
One of the scientists who maintains this view is Irving Kirsch, associate director of the Placebo Studies Program at Harvard Medical School. Kirsch's antidepressant/placebo research was featured on a "60 Minutes" episode titled "Treating Depression," which aired on Feb. 19, 2012.
During the "60 Minutes" episode, Kirsch and other scientists explained that, to approve any drug, the FDA merely requires a company to show that its pill is more effective than a placebo in two clinical trials—even if many other drug trials fail to demonstrate the product's efficacy. As a result, there can be many trials showing that a drug is no more successful than placebo—even if that drug is FDA approved.
When Kirsch examined the published studies that have served as the basis for the FDA's approvals of antidepressants along with the clinical trials that have been submitted to the FDA but not published—they were available to Kirsch thanks to the Freedom of Information Act—Kirsch found that, in patients with mild to moderate depression, "you don't see any real difference [between those treated with an antidepressant and those treated with a placebo] at all," he said. "The only place where you get a clinically meaningful difference is at these very extreme levels of depression."
Dr. Walter Brown, a clinical professor of psychiatry at Brown University Medical School, was also featured on the "60 Minutes" episode. He has co-authored two studies that largely corroborate Kirsch's findings, and questions the widely held theory that depression is caused by a deficiency in the brain chemical called serotonin, which many antidepressants—including Zoloft—target.
"The experts in the field now believe that that theory is a gross oversimplification and probably is not correct," Brown said.
RLG's Zoloft Lawsuit Information Center, at http://www.zoloftsertralinebirthdefects.com, has features that allow for easy sharing, including links for automatic posting on Facebook and Twitter, specifically to enable visitors to spread the word about Zoloft and the dangers of the drug. The Rottenstein Law Group, a personal injury firm, encourages visitors to link to its sites from their own blogs and websites to spread information about defective medical products and dangerous drugs.
About THE ROTTENSTEIN LAW GROUP
The Rottenstein Law Group is a New York-based law firm that represents clients in prescription drug lawsuits. The firm was founded by Rochelle Rottenstein, who has more than two decades of experience as a lawyer, to represent clients hurt by defective consumer products. http://www.rotlaw.com
Contact:
The Rottenstein Law Group, LLP
Rochelle Rottenstein, Esq.
1259 Veeder Drive
Hewlett NY 11557
(212) 933-9500 (office phone)
(212) 933-9980 (facsimile)
rochelle(at)rotlaw(dot)com
http://www.rotlaw.com
###