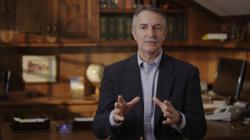 "We made a corporate decision to eliminate the risk of contamination in ingredients that pass through our new food ingredients division. Pasteurization allows us to offer ingredients to our customers that have that certain 'kill' step."
Fargo, ND (PRWEB) February 29, 2012
Specialty Commodities Inc. (SCI), announces the launch of a new safe food ingredients division, Specialty Food Ingredients. The flagship of the new division is its GFSI-certified Lodi, California processing facility which houses a new, vacuum/steam pasteurization unit, the largest of its kind in the US. The facility and new division positions SCI as a leader in setting higher safety standards for specialty ingredients, while offering one of the most extensive specialty ingredient catalogs in the industry.
An estimated one in six Americans gets sick from foodborne diseases each year, according to the Centers for Disease Control. High profile food recalls for peanuts, pistachios, spinach, eggs, meat and other products has heightened consumer concern and led to the 2011 passing of the FDA's Food Safety Modernization Act. In 2011, there were nearly 400 recalls of foods governed by the FDA.
Increased safety scrutiny comes at the very time that consumers are recognizing the health qualities of the products SCI has imported and distributed for 25 years – such as nuts, seeds, dried fruits and ancient grains.
"Our commitment to quality has always started at the source, and includes cleaning, x-ray and the latest in eliminating visible foreign matter," said SCI CEO, Larry Leitner. "But with safety more critical than ever, and so many global sources, there is always the risk that some microorganisms may elude even the most stringent testing. We made a corporate decision to eliminate the risk of contamination in ingredients that pass through our new food ingredients division. Pasteurization allows us to offer ingredients to our customers that have that certain 'kill' step."
Specialty Food Ingredients chose Swiss-engineered Napasol AG for its pasteurization technology. It's the largest such installation in the nation and was installed to accommodate easy expansion when needed. "When we decided to add pasteurization, we selected this natural, 'flash steam' method to meet our customers' needs for an effective 'kill' but with relatively low 'stress' on the product," says Quality Director, David Pedro. "Our unit's vacuum/'flash' steam technique is similar to the autoclaving of medical instruments and requires just minutes to pasteurize. So, with no radiation, no chemical residue and a short heat exposure time, it kills the pathogens, but allows products a better opportunity for retaining their quality over other available treatments."
The investment in the pasteurization unit is part of a broader corporate initiative that began in 2010 with the acquisition of high-spec ingredient processor, Lodi Nut Company. Through its Lodi facility, Specialty now offers roasting, salting, flavoring, dicing, sorting, packaging and pasteurization.
"Our long history and important recent investments have made us a one-stop, safe supply chain solution for Tier One food manufacturers," explains Leitner. "We continue to add safety staff, importation staff that ensure traceability of products, innovative processing equipment and we're constantly expanding our catalog with things like Quinoa and other ancient grains. We are looking forward to an exciting new chapter in serving the bakery, snack, dairy, confection, and cereal markets in the years to come – and to elevate the overall safety of the nation's food offering while we're at it."
Specialty Food Ingredients is a division of Specialty Commodities Inc. For more than 20 years, SCI has offered a full line of natural and organic products such as nuts, seeds, ancient grains, spices, dehydrated fruits and other ingredients. Its corporate headquarters is in Fargo, ND with worldwide distribution and processing operations in Los Angeles, New Jersey, Chicago, Minneapolis, China, Turkey, Bolivia and other US locations. Information at http://www.specialtycommodities.com/divisions-specialty-food-ingredients.php.
###