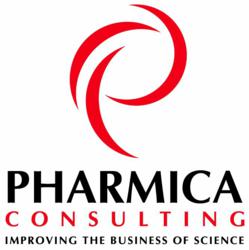 Targacept's concept is something I haven't come across
(PRWEB) February 29, 2012
Pharmica Consulting (http://www.pharmicaconsulting.com) is widely considered to be the life sciences expert in SharePoint and collaboration. As part of its continued service to the industry, Pharmica will be hosting its 6th SharePoint workshop on March 8th and 9th in Princeton, NJ, with Targacept being added to the agenda as a speaker along with companies such as Microsoft and Pfizer.
"Targacept has an intriguing topic", said Eric Lake, Partner with Pharmica Consulting. "The title of the talk is 'Making SharePoint Chemically Aware'. They are going to be speaking about how much data gets generated from a single compound from discovery through commercialization, and how SharePoint can help".
"Targacept's concept of SharePoint being 'chemically aware' in terms of search algorithms is something I haven't come across", said Matt Kiernan, Partner with Pharmica Consulting. "We do a lot of work in this space and it just goes to show how many possibilities there are when it comes to leveraging SharePoint. There's always someone with a specific need who gets creative out of necessity. SharePoint is nice in that it allows for that kind of creativity".
"I'm looking forward to hearing about this 'chemically aware' concept," adds Matt Hendricks, Principal Consultant at Pharmica. "There are a lot of interesting topics for the presentations, not to mention the round table sessions that are happening on the first day. I'm really curious to see what comes up during the round table discussions – you never know where the conversation is going to lead".
Those interested in learning more about Pharmica Consulting's service offerings can visit http://www.PharmicaConsulting.com. To request additional information, please contact Eric Lake at 973-945-4482 or Greg Cohee at 215-579-1650.
# # #