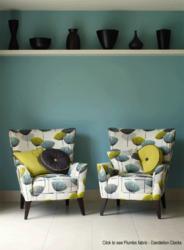 Oxford Re-upholstery is a new website from Plumbs, providing information on re-upholstery, re-upholsterers and other upholstery services in the Oxford area.
(PRWEB UK) 29 February 2012
The campaign comes following research that shows an increase in Plumbs' customers searching for re-upholstery services on a local level, such as 'Re-upholstery in Oxford' and 'Oxford Re-upholstery'. The nationwide company are keen to promote their local in-home service and have joined forces with other local businesses to provide information on re-upholstery and related services in Oxford and other major towns and cities across the UK.
Oxford Re-upholstery, the first of a proposed 50 local websites, is tailored to offer information on re-upholstery in Oxford, Oxfordshire and the surrounding areas. Simon Blackburn, Plumbs Online Marketing Manager explains more: "We chose to start looking at Re-upholstery in Oxford specifically as this was a common area for local search. Many of our site visitors are keen to find services that are local to them in the Oxford area. What Oxford Re-upholstery aims to do is assure these customers that Plumbs services are carried our by local Home Consultants, who are local to Oxford and the Oxfordshire."
The website includes information on the process of re-upholstery, re-upholstery fabrics available in Oxford, and a directory of local Oxford upholstery cleaners. The site is part of a year long campaign, which will look at re-upholstery and related services in major local areas throughout the UK.
About Plumbs:
Plumbs have around 150 Home Consultants who will visit homes free of charge. The Home Consultants can recommend an appropriate loose covers solution and advise on room colour co-ordination and any other home furnishings such as upholstery, lose covers for sofas, cushion covers and curtains.
Plumbs have over 350 different upholstery fabric designs and colours to choose from, and a range of materials to suit any piece of furniture.
For further information please contact: Hannah Jones on 01772 838 301 or email hjones(at)plumbs(dot)co(dot)uk
###