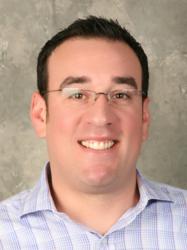 Brivo Systems, leader in Software as a Service applications for security management, has added a number of new personnel in order to support recent strong growth and to continue to offer world-class customer service.
Bethesda, Maryland (PRWEB) February 28, 2012
Brivo Systems LLC, a leader in Software as a Service (SaaS) applications for security management, today announced that the company has added a number of new personnel in order to support recent strong growth and to continue to offer world-class customer service.
Mike Taylor joins Brivo in the newly-created position of Director of Business Development. Located in Atlanta, Georgia, Mike will be responsible for driving new business development though various sales channels across North America. "I am thrilled to be joining a first class organization. As the leader in SaaS solutions for security management, Brivo was the perfect fit for me." Mike brings more than 16 years' experience in the security industry, including positions in sales, business development, and management over that period. Most recently, he served as Vice President of Sales for North America at AMAG Technology.
Brivo's new Director of Sales Operations is Lee M. Odess. In this new position, he will be focused on organizing and leading the Sales Services team to support all steps of the sales process, including implementing systems, process, and programs. His portfolio will also include, but is not limited to, reseller programs, field sales support, online demonstrations, training, and internal processes. Lee has 13 years of technology experience in working for large manufacturers, in addition to owning his own integration company.
Charles Wheeler is the company's new Director of Network Engineering. Charles has 15 years of experience in Information Technology, supporting private and public sector clients. For the past five years, he served as a contractor to the federal government supporting mission critical infrastructure within a secured environment. Prior to that, Charles worked as the IT Operations Manager for Family Health International, supporting a global computer network with nodes in over 50 countries. "I am very excited to be part of the Brivo team and will be focused on ensuring that our products meet or exceed the new Federal standards for that important market. I look forward to providing our customers with the finest cloud-based access control solutions available."
The company's new Marketing Communications Manager is JuliAnn Tuleya. JuliAnn boasts seven years in marketing communications management with significant experience developing innovative marketing materials and campaigns for multiple audiences. JuliAnn managed marketing communication initiatives and projects at LifeNet Health, and she managed marketing promotions and communications for an in-house creative team at Spirit Cruises. Her wide array of marketing experience includes the development of image branding campaigns, including logo, promotional collateral, and marketing strategies and she has lead teams in the development of marketing collateral, website management, tradeshow programs, and digital communications. "I consider this position at Brivo a fantastic opportunity to be part of such an innovative culture. I am passionate about brand management, and I am excited to develop key strategic communication programs to leverage Brivo's reputation as a revolutionary leader in the security industry."
Jim Sheahan assumes the position of Product Manager, in which he will be responsible for product management and the restructuring of product management at Brivo. Previously, Jim was the owner at Sheahan Consulting Services. His wide-ranging experience in the security industry includes Director, Technical Services at Siemens Building Technologies; National Director of Technical Services at Security Technologies Group; Manager of Technical Information Services at Sensormatic; and Director of Research and Development at Glen Industrial Communications. Jim commented, "I am excited to join an exceptional company with a strong vision of the future, and a true leader in Cloud-based technologies. With 28+ years in the security industry, my contributions will allow for a broader base of knowledge, bringing new and practical innovations to Brivo product and services capabilities."
Joining the Inside Sales team, Eric Litorja is the company's newest Sales Service Representative. Eric started in the security industry with Kastle Systems International, where he provided support to various government agencies and property management companies in the DC Metro area. Eric will be providing support to the respective Regional Sales Managers for the Mid-Atlantic, Southeast, Northeast, and Central territories, and he will also be performing online demonstrations and handling inbound/outbound calls.
Emily Medina joins Brivo as a Staff Accountant. She brings over 10 years of progress accounting experience and most recently served as controller for Rose and Womble.
For more information on the Brivo Online Access Control System, contact Brivo toll–free at 1-866-692-7486, option 1 or email sales(at)brivo(dot)com. To view a demo, visit http://www.brivo.com/demo.
About Brivo Systems
Brivo Systems, LLC is a SaaS-based security management systems provider for organizations that need to protect and remotely monitor buildings and perimeter entry points. When introduced in 2001, Brivo's Web-hosted physical access control system was a unique solution—after a decade of evolution and innovation, it still is. Brivo's groundbreaking physical access control and video solutions empower organizations by giving administrators real-time device control, including immediate visibility of security events and video in local or remote facilities—anytime, anywhere.
The company's innovative, secure, and open architecture-based products and services enable businesses to protect people and assets, comply with regulations, and improve business operational efficiency. These scalable systems—whether standalone or appliance-based or cloud-based—offer a solution for every type of business. Brivo's security management products are a market-proven fit for commercial office buildings, warehouses, retail stores, manufacturing plants, and sensitive areas, such as server rooms or R&D labs, where real-time control and accountability of entry are important.
With headquarters in Bethesda, MD, Brivo is a wholly-owned subsidiary of The Duchossois Group, a privately held holding company headquartered in Elmhurst, Illinois, which also owns other industry leaders such as AMX, The Chamberlain Group, and Milestone AV Technologies.
Brivo is a wholly owned subsidiary of The Duchossois Group, a privately held holding company, headquartered in Elmhurst, Illinois, which owns AMX, The Chamberlain Group and Milestone AV Technologies. Duchossois also holds strategic interests in Churchill Downs, Inc., and a number of other diversified businesses.
For media queries:
Bruce J. Doneff
Public Relations
(201) 966-6583
bruce(dot)doneff(at)brivo(dot)com
For Brivo Systems, please contact:
Rajeev Dubey
Director, Marketing
301.664.5251
rajeev(dot)dubey(at)brivo(dot)com
# # #