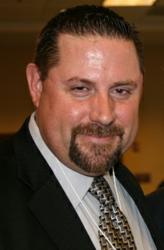 I am excited to return to the small business speaking circuit and look forward to sharing new information
Huntington Beach, CA (PRWEB) February 28, 2012
Professional small business speaker, Tony Drexel Smith after a one year hiatus is again available to speak at corporate events, organizations, colleges, special events and trade shows on the state of small business. Tony took a year off to form a new small business incubator, SUMATICI, to help small businesses.
Tony has this to say about his return to the speaking circuit. "My life has revolved around helping small businesses start, survive, grow and thrive for 20 years. After a year off from the speaking world I am excited to return and share new information and exciting solutions for small business owners and entrepreneurs." He went on to say, "With the formation of SUMATICI, a small business incubator I am able to help small business owners overcome many of the challenges facing small businesses today."
Martha Montoya, California Hispanic Chambers of Commerce Board Member and Access To Capital Chair has this to say about Tony's keynote speeches, "We have had many keynote speakers at our meetings and events. By a unanimous polling, Mr. Tony Drexel Smith is one of best we have ever had speak. His presentations are lively, informative with specific elements to take with and his understanding of small business far exceeds anyone I have ever met. If he is available I highly recommend him as a Keynote Speaker for your organization."
About Tony Drexel Smith
Tony is one of the premier business plan writers in the US. He has written over 750 professional business plans for capital raises from $300,000 to 25 million dollars. Mr. Smith also maintains long term relationships with dozens of funding sources and private investors. He is an author with his latest book is "The Essential Handbook for Small Business" due out 2nd quarter of 2012. With his new business incubator enterprise, Sumatici, he is providing support in areas that are challenging for small business owners and entrepreneurs. His keynote speeches at State Hispanic Chambers, SF Economic Development, City of Los Angeles, Multiple colleges and Universities, associations, clubs, and corporate events helps audiences understand these challenges and provides possible solutions.
###