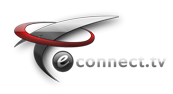 Our expansion into Asia is just at the right time as the market continues to grow.
Las Vegas, NV (PRWEB) February 28, 2012
Today eConnect announced that it is expanding its loss prevention software division into the Asian market. eConnect has already sold products into the region, however they are looking to further improve support for customers there as well as acquire new clientele. eConnect primarily focuses its product line on Casinos, Food Service, Retail and ATM loss prevention.
Brady Hiscox; a well known executive in the surveillance and security sector in Asia will be directing the new office in Macau. Mr. Hiscox was formerly an executive with Pelco, a division of Schneider Electric who provides state of the art surveillance systems worldwide.
Brady is just the person we need to run the Asian division. Commented, Henry Valentino (CEO of eConnect). He has a great reputation in the area and he is also a resident who is familiar with the business culture. Brady is also very technical which provides eConnect with a presence that is meaningful to the business operators in the region.
eConnects products include Casino Connect and POS Connect. Casino Connect integrates surveillance video with slots, cage and counting and table games looking for transactional anomalies. POS Connect integrates the POS System with surveillance video to proactively prevent theft from bartenders and cashiers. eConnect systems are well known for their rapid return on investment due to reduction in labor costs and an increase in realized profits via reduction of employee theft.
For custom solutions, eConnects eStream Analytics interfaces to any gaming or hospitality system enabling businesses to deploy proactive video intelligence which is far more valuable than data alone.
Additional Information:
See Henry Valentino, CEO of eConnect speaking this Wednesday:
http://www.worldgameprotection.com/conference/program/
See eConnect in booth #6 at the World Game Protection Show in Las Vegas from Feb. 28th-29th.
About eConnect:
eConnect is the industry leader in Loss Prevention, Fraud Detection and Live Streaming Business Intelligence. eConnect integrates with all major Gaming, Point of Sale, NVR based surveillance systems, and ATM's providing information critical to business efficiency and profitability. eConnects product suite consists of POS Connect, Casino Connect, ATM Connect and eStream Analytics. eConnect is partnered with many of the top leaders in POS, Retail, Gaming and Surveillance. The eConnect system can be installed locally on client's property or can be hosted remotely in the cloud to minimize infrastructure requirements.
eConnect interfaces to electronic casino games and slot systems, which can be seen in this video demonstration:
http://www.econnect.tv/dragonbaccaratdemo.html
Learn more about eConnect in this video
http://www.econnect.tv/index.php/video
# # #