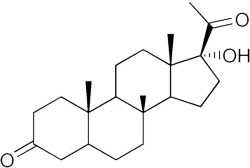 "With these new PH blends we are in the game with the big boys!
(PRWEB) February 29, 2012
Mind and Muscle Media LLC announces today that it has signed an exclusive partnership with Liquid Labs, the maker of direct prohormone alternatives to M-Drol, H-Drol, Epistane and Beastdrol. These new prohormone formulations provide a DSHEA compliant alternative to these compounds that still have the same prohormone skeleton as the originals.
Jake Ray, CEO of Mind and Muscle Media LLC was quoted as saying, "With these new PH blends we are in the game with the big boys! These formulas will give similar net results but are 100% DSHEA compliant."
Although prohormones have been under fire in the past few years, adult men are waking up to the need to supplement their diet with prohormones to offset the damaging effects of xeno-estrogens.
According to Mind And Muscle, with the massive amount of environmental estrogens in the food and water supply, it seems more imperative than ever that men reduce the estrogen load on their bodies. Xeno-estrogens like Bisphenol A are theorized to cause prostate issues, breast cancer and reduced quality of life for men of all ages. In a recent study, a single can of soup was shown to raise the dangerous xeno-estrogen BPA by 1000% and a Canadian study concluded these alarming facts about Xeno-Estrogens in men's diet:
"The quality of sperm is declining. Eighty-five per cent of the sperm produced by a healthy male is DNA-damaged.
The average sperm count of a North American college student today is less than half of what it was 50 years ago.
The number of boys born with penis abnormalities and genital defects has increased by 200% in the past two decades.
Paternal exposure to solvents, pesticides, and metals has now been associated in animals and humans with the occurrence of spontaneous abortion, low birth weight, birth defects, childhood leukemia, brain cancer, change in the male to female sex ratio of offspring."
(Source: http://www.cbc.ca/documentaries/doczone/2008/disappearingmale/index.html)
"We hope these new formulas give men over 21 the ability to look and feel their best," stated Ray.
###