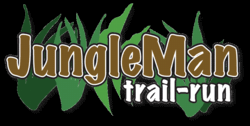 The Jungleman Trail Run will have top notch runners Dylan Bowman (second place Leadville 100) and Kurt Lindermuller from Germany winner of both the Brazil Race and MoonRun Costa Rica.
(PRWEB) February 29, 2012
La Ruta Adventures is proud to announce the Costa Rica marathon called The Jungleman Trail Run. This marathon takes place in beautiful Costa Rica on March 31, 2012. Roman Urbina created this marathon, half-marathon, 10k, and 5k event. This is the first in a series of runs that La Ruta Adventures will be rolling out over the course of the next year.
Forget running through city streets on pavement, The Jungleman Trail Run's course takes you through the heart of the rainforest and along some of the most pristine beaches in the world.
Powerade, Movistar, Camelback, Ryders Eye Wear and Toyota Rent a Car are proudly sponsoring the Costa Rica marathon and many world-class runners from around the world are participating. This years featured runner is Dylan Bowman from Aspen, Colorado.
Dylan is relatively new to the running world but has shown world-class potential with four impressive performances in the last year. In 2011 not only did he win the Antelope Island 50 miler and the San Diego 100, he set new course records for both events.
Dylan finished second at the Leadville 100, running the sixth fastest time in the 30-year history of the event. His time at Leadville is the fastest non-winning time on record. In a deep and extremely competitive field, Dylan finished fourth in the Bandera 100k held in January of this year.
"This is a great opportunity and I am very excited, the journey of the Jungleman definitely will make my day complicated but very inspiring in the tropics," Dylan said.
The categories for this race are the following: Marathon Female 18-30 years, 31 +, Marathon Male 18-30 years, 31 to 50, 50 +, Half Marathon Female 18-30, 30 +, Half Marathon Male 18-30, 31 to 50, 50 +, 10 km: Women 18-30, 30 +, 10 km: Male 18-30 years, 31 +, 5 km: Women 18-30, 30 +, 5 km: Male 18-30 years, 31 +.
###