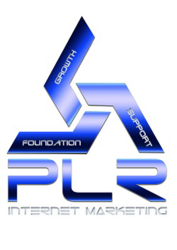 "Although each blogger usually gets involved in just one group, there is the possibility for hundreds or even thousands of blogs to be positively impacted," said Wooden
Calgary, Alberta (PRWEB) February 29, 2012
Bloggers create content and push it out to the blogosphere for people to read. But publishing blogs is only one part of the conversation. Bloggers need people reading and commenting on their blog posts. PLR Internet Marketing has just created a new forum to help bloggers get more traffic and comments for free, transforming the blogging opportunity for many blog owners.
PLR Internet Marketing's forum participants are a growing community of internet marketers who talk about a wide range of internet marketing topics – from search engine marketing to backlinking to best- and worst-practices. But the blog commenting forum to help bloggers get more traffic is a new piece of the puzzle, recently added to PLR Internet Marketing's forum to add more value.
Warren Wooden, CEO of PLR Internet Marketing, said: "We have a great group of forum participants who know their stuff, and the information they discuss is valuable. But one opportunity we saw was in helping bloggers get real, practical traffic growth and comments on their blog with a Blog Commenting Tribe."
Blog Commenting Tribes are an increasingly popular way of jumpstarting the conversation on a blog. They drive more traffic to a blog and they help to generate positive, non-spam comments. Not only is this encouraging to the blog owner, readers benefit too. It's a great way for blog owners to start getting feedback and comments on an otherwise quiet blog – and that always helps to build credibility.
A Blog Commenting Tribe works like this: A blogger starts a group on PLR Internet Marketing's Blog Commenting Tribe forum. A total of ten bloggers (including the group's founder) can participate in that group. They commit to reading and commenting on the blog posts of other members.
"Everyone wins with a Blog Commenting Tribe," says Wooden. "The blog owner gets invaluable feedback and helps to eliminate that embarrassing "no comments" phrase on his or her blog post. The other members of the Blog Commenting Tribe get similar feedback and gain exposure to new ideas. And silent blog readers (the mass of readers of who read blog posts but never comment) are inspired to join the conversation."
There is no requirement that a blog must be about a certain topic. Any blogger of any industry who is trying to grow their blog can participate. "And it's free to use," added Wooden. "The only requirement is that bloggers participate by giving comments to other members of their blog commenting group."
PLR Internet Marketing's Blog Commenting Tribe is set up so that any number of blog commenting groups can be created, allowing more and more bloggers to participate.
"Although each blogger usually gets involved in just one group, there is the possibility for hundreds or even thousands of blogs to be positively impacted," said Wooden, "and that's an another exciting way for PLR Internet Marketing to help internet marketers become more successful.
For more information about PLR Internet Marketing or the Blog Commenting Tribe, visit PLRInternetMarketing.com. Enquiries and media interviews can be directed to Warren Wooden at contact (at) plrinternetmarketing (dot) com.
###