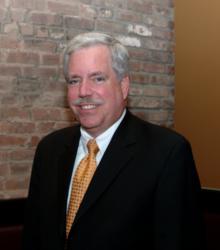 When it comes to community Robert Howe always responds swift and strong.
New York, NY (PRWEB) February 29, 2012
The Guild For Exceptional Children needed help raising money and awareness for their non-profit organization and New York Real Estate Attorney Robert Howe answered the call. When it comes to community Robert Howe always responds swift and strong. Now he is employing digital marketing, social media, and social technology to help him raise money for his charity in the 2012 Rocket Lawyer Attorney Of The Year Awards.
A Brooklyn attorney for 30 years, Robert Howe specializes in real estate, family court, and estate planning. He's also an active in the local business community, serving as President of the Merchants of 3rd Avenue.Robert has a weekly talk radio show called "Howe's New York" and uses social media to educate clients, followers and friends. Rocket Lawyer's Attorney Of The Year Award honors outstanding local attorneys. Nominees were chosen because of their commitment to community service, transparent pricing, and use of technology to improve their practices.
The Guild For Exceptional Children (GEC) is a non-profit organization dedicated to addressing the needs of children and adults with developmental disabilities and their families. Since 1958, the GEC has provided homes, early childhood education, jobs and support services.
Rising Tide Group is the marketing department for small business. We're the general contractors who fulfill our clients needs in marketing, public relations, promotions, social media, digital marketing, social technology, and brand building.
###