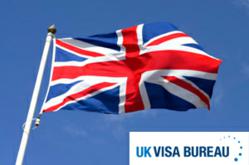 London, UK (PRWEB UK) 29 February 2012
As of 6, April, new UK visa rules will come into effect which will abolish an international student's right to live and work in the UK for two years after they graduate. The Tier 1 (Post Study) work visa will be abolished and a new, stricter points system will determine which graduates are permitted to stay in the UK and which will be required to return to their home countries.
The announcement has been met with criticism from education bodies who claim that the change will damage the UK's international reputation as a great place to come and study and indeed, visa application rates from several countries have already reportedly fallen in the wake of the news.
Under the new rules, only those international students with a job offer earning at least £20,000 a year, or with £50,000 to invest in a new business will be awarded enough points to be allowed to stay. These stringent new rules have been announced as part of government's plan to begin reducing net migration and limit abuse of the UK immigration system.
However, despite the concerns many people have voiced about the detrimental effects the changes will have, the scrapping of the scheme has meant that special exceptions and additions have been added to other visa categories which the UK Visa Bureau can use to help open up new avenues for international students to remain in the UK and be allowed to work.
The UK Visa Bureau casework department manager, Marissa Murdock explains: "While the new requirements for a post study work visa are much more stringent, graduates who were previously eligible for the old Tier 1 visa will now be eligible for the Tier 2, a general classification of visa that provides similar opportunities as the old Tier 1.
"Tier 2 originally had an upper limit of the number of visas which could be awarded but if you're applying as a graduate who would have been eligible under the original Tier 1 scheme, the government has said there will be no upper limit to the number of visas which can be awarded.
The Tier 2 visa will be open to recent graduates with either a Bachelors or Masters degree, a PHD, a PGCE or a PGDE. An applicant to the Tier 2 programme must still have a job offer from an approved employer of at least £20,000 but the employer does not have to try and fill the role with a British citizen first.
"If you combine the Tier 2 programme's expansion with a drop in the number of applications, the likelihood of an international student being granted a visa is significantly increased with less competition for places," said Ms Murdock.
###