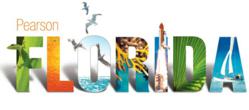 Tallahassee, FL (PRWEB) February 28, 2012
Students will make history by turning to interactive eTexts and other digital materials following the state's recent decision to approve Pearson's social studies programs among those available for schools statewide.
With Florida educators' bold move to "transition instruction to the digital age" by the 2015 school year, the new classroom materials will support the state's efforts to "reinvent the way students learn" and "revolutionize instruction in Florida." The social studies materials will replace textbooks that have been in classrooms over the last decade.
Specifically designed by the nation's leading social studies experts to meet the needs of Florida students, Pearson's digital and print programs are among those approved by the state Department of Education for use in classrooms beginning next school year.
Florida students will for the first time be able to study social studies using Pearson's interactive eTexts, videos, podcasts, animations, and other materials. As educators prepare students for college and careers, they can choose from among the award-winning Pearson social studies materials to develop lessons best suited for their students' needs.
"In these times of great public discourse about economic and political issues, it's more important than ever for school children to learn social studies. They see and hear online and on television about what's going on around them, and Florida educators are eager to use this same digital media to help students understand the issues, how the issues affect them and others, and how they can be active participants in their community," said Mark Shufelt, Pearson Vice President for Florida. "Schools will have access to an exhaustive list of online and print resources to help struggling readers, challenge advanced learners, and support students in multilingual classrooms to master the personalized lessons that bring the people, sights, and sounds of history to life."
High school students can learn about U.S. and world history, American government and economics from Pearson's new digital materials, including comprehensive Advanced Placement (AP) courses. Students will also learn about personal finance, from paying for college to buying a car and managing investments and insurance, understanding how these important subjects play a role in their lives.
The social studies programs for elementary schools, myWorld Social Studies, use the latest research and technology to make storytelling the most effective way to teach social studies. The myStory Book programs provide students the opportunity to write and illustrate their own digital book, reinforcing critical literacy and language arts skills. School children also will enjoy writing and drawing in their own interactive worktexts. The printed worktext ─ belonging to each student and updated and replaced for classrooms each year ─ will encourage more engaged reading and interaction on each topic taught.
Teachers will help students virtually explore history with Pearson's middle school programs ─ America: History of Our Nation and myWorld History. The middle school programs focus on the "why" of history to help students make meaning of what happened long ago and why it remains important to us today. Pearson is also providing Florida educators access to free lesson plans, videos, games, Apps and other civics resources online for middle school classes.
Pearson's programs allow teachers to make the most of limited instructional time by using research-based digital and print social studies materials which bolster reading and writing skills found in the Next Generation Sunshine State Standards and Common Core Standards.
Pearson also provides professional development in person and online to help teachers learn about the new instructional resources, to build lesson plans customized for students' varying levels of understanding, and to track students' progress.
For more information about Pearson's social studies programs for Florida, please visit http://www.pearsonschool.com/flss.
About Pearson and Florida
Pearson (NYSE:PSO) has been providing learning materials to Florida schools for more than 100 years. As the world's leading education and technology company, you may know us as Scott Foresman, Prentice Hall, Longman, SuccessMaker, NovaNET, PowerSchool, SuccessNet, and so many more - names in the world of education that are recognized and respected across the state and the globe. We provide education and testing materials from birth through professional learning as well as the complex management systems that maintain student information data for thousands of schools. Our Pearson people are living and working in every school district across the state, and visiting teachers, principals and curriculum directors every single day. In fact, most teachers in Florida have learned their profession by studying with Pearson's Merrill or Allyn & Bacon textbooks, and many have benefited from our professional development programs.
We are your education partners today, tomorrow and for the future and will continue to invest in the very best instructional materials, teacher education, technology advancements, and services to help you and your students achieve success for generations to come. Like Florida's educators, we are stable, resilient and unwavering in our commitment to our children. The challenges of today's economy will not deter us from our mission to create innovative educational solutions customized to align with Florida's standards for 21st century learning.
# # #