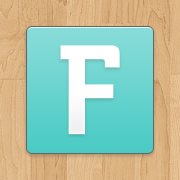 FaithFlow will help you to "see" your faith, and from the moment you login, you can sense that faith is no longer invisible. Your faith comes alive.
Orlando, FL (PRWEB) February 28, 2012
For centuries, Christians have recorded faith in books, scrolls, markings and other forms of reference. However, faith has unfortunately been an invisible ally to many Christians, unseen. Holypop.com is looking to change that with their upcoming release of the new website, FaithFlow.com. This powerful Bible quiet time application will help Christian document their faith in their private journal, a powerful online Bible & devotional system, a board to store and manage prayers, as well as tools to develop scripture memorization skills.
First mentioned last month, FaithFlow aims to be the industry leader in personal quiet time applications, standing apart from other software with it's complete focus on the anti-social.
"It seems that every other Christian website is trying to play catch-up with the growth of social media, when we need to be strengthening individuals and that's why FaithFlow is proudly anti-social," said Chris Carberg, Founder & CEO, Holypop.com.
FaithFlow will also offer a next-generation interface that will encourage and challenge the development of higher quality Christian web products. With it's sleek design, powerful functionality, and wide set of personal faith tools, FaithFlow seeks to be the home for millions of Christians to live out their faith online, as well as manage their entire spiritual walk. This concept is about empowering the believer to "see" faith.
"When you sign in to FaithFlow, you immediately realize that faith is no longer invisible. It's all around you, in the prayers you post, the verses you memorize, and the journaling you do. You can see past, present, and future of your own faith, and it's very exciting," Carberg said.
FaithFlow will carry a low price, so that anybody can afford to have greater faith and a place to store and document one's faith forever. The price also aims to be lower than any competitors on the market, while providing an incredible online tool.
"This is about providing a premium experience to an audience that has settled for hand-me-downs for too long. We want our innovation to challenge other providers to raise the bar on how we equip our Brothers and Sisters in Christ," Carberg Said.
FaithFlow.com is scheduled to BETA launch in Q2, 2012.
Visit FaithFlow.com and sign up to be notified of the launch and receive a special offer!
Company Information
Holypop.com LLC was founded in 2008 in Central Florida, offering a Christian web-based educational community with quality biblical content, absolutely free. Holypop is also is in the process of developing mobile apps, paid web applications, and solutions for churches.
Holypop is Faith in a New Generation.
###