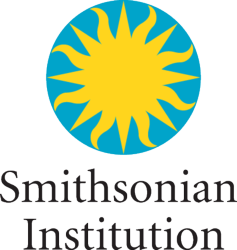 (PRWEB) February 29, 2012
For anyone interested in learning more about the environment, the Shout environmental exploration program offers live webinars and online content including a digital badging program. Shout is a joint project of the Smithsonian, Microsoft's Partners in Learning and TakingITGlobal.
"Water Matters" began Feb. 7–8 with live sessions by Smithsonian experts ranging from a marine biologist to a music archivist. More than 1,200 people participated globally. Topics included the impact of rising nitrogen levels on water quality, the disappearance of amphibians around the world and innovative housing designs in post-Katrina New Orleans. Archived sessions can be accessed at http://www.smithsonianconference.org/shout/schedule.
People interested in current environmental issues, like Kris Vasser, a resident of Nevada County, California, have found the webinars valuable. "As a master gardener from the foothills of the Sierra Nevada Mountains, I'm interested in sustaining our soil, air and water supply," Vasser said. "Pollution from the valley below is affecting our air quality, and for me being informed is a way to promote positive action."
The next webinar in the series, scheduled for March 26-27, will include live sessions from the Smithsonian's field research center in Panama, where scientists are studying tropical ecology. Other sessions will explore water-related inventions, the importance of water in cultures around the world, and representations of water in American art. Anyone interested can register for one or more of the 50-minute sessions at http://www.smithsonianconference.org/shout/program-2012/.
The digital-badging program is for participants who want to demonstrate their understanding of environmental issues and their contributions to finding solutions. More information about badging can be found at http://www.smithsonianconference.org/shout/badges.
About Smithsonian Institution
Founded in 1846, the Smithsonian is the world's largest museum and research complex, consisting of 19 museums and galleries, the National Zoological Park and nine research facilities. There are 6,000 Smithsonian employees and 6,500 volunteers. Approximately 28.6 million people from around the world visited the Smithsonian in 2011. The total number of objects, works of art and specimens at the Smithsonian is estimated at 137 million.
About Partners in Learning
Partners in Learning is a 10-year, nearly $500 million commitment by Microsoft to help education systems around the world. Since its inception in 2003, the Partners in Learning program has reached more than 196 million teachers and students in 114 countries. Supporting the program is the online Partners in Learning Network, one of the world's largest global professional networks for educators, connecting millions of teachers and school leaders around the world in a community of professional development.
About TakingITGlobal
TakingITGlobal provides innovative global education programs that empower youth to understand and act on the world's greatest challenges. Often described as a "social network for social good," the award-winning http://www.tigweb.org is available in 13 languages and offers a diverse set of educational resources and action tools intended to inspire, inform and involve. Since being founded as a charity by two young Canadians in 2000, 40 million people have accessed the website to learn, grow and realize their potential.
###