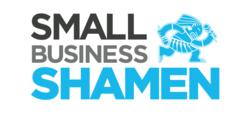 We feel like everyone that attends will come away with real tactics for creating success with their business and career. - Jason Clark
Louisville, KY (PRWEB) February 29, 2012
Keynoting the event will be noted social media and marketing consultant Chris Brogan. His keynote is titled "The Frontier is NOW! How to Make Work and Build Business." Chris Brogan consults and speaks professionally with Fortune 100 companies like PepsiCo, General Motors, Microsoft, on the future of business communications and social software technologies. He is a New York Times bestselling co-author of Trust Agents, and a featured monthly columnist at Entrepreneur Magazine. Chris's blog is in the Top 5 of the Advertising Age Power150. He has over 11 years experience in online community, social media, and related technologies.
Schedule of events is as follows:
*Believing in Vision, the Entrepreneurial Challenge
JK McKnight, founder of the Forecastle Festival
*Doing Well by Doing What's Right
Mike Mays, owner of Heine Brothers Coffee
*Celebrity and Using the Press as an Advantage
Panel Discussion: JK McKnight, Edward Lee, Scott Shuffitt
*7 Ways to a More Remarkable Career
Jason Clark, President of VIA Studio
*Creating Your Personal Brand
Peggy Noe Stevens, owner of Peggy Noe Stevens & Associates
*Moderated Small Business Roundtable
Panel Discussion: Chris Brogan, Jason Clark, Mike Mays
A full list of speakers and topics is available on the Small Business Shamen website.
For attendees seeking a more personal experience with social media consultant Chris Brogan and other speakers of the day, the conference is offering an exclusive dinner at the legendary 610 Magnolia, home to Chef Edward Lee, winning chef on Food Networks's Iron Chef America and who has just finished an exciting season as a star of Bravo TV's Top Chef.
Details:
Small Business Shamen Dinner at 610 Magnolia
Wednesday, April 4, 2012 7:00 PM
$200 per seat, includes dinner and networking opportunities
Cocktails & tip not included in total cost.
"We've been thrilled with all the support, and how this day is coming together" says Jason Clark of VIA Studio and organizer of the Small Business Shamen Conference. "Not only is there profound inspiration that comes from interacting with other professionals in this type of environment, but we feel like everyone that attends will come away with real tactics for creating success with their business and career."
To register for the conference, go to http://smallbusinessshamen.com/.
Stay connected on social media channels as well: Facebook and Twitter (@sbshaman).
For Press inquiries, contact Christal Glover at 502-498-8483 or e-mail christal(at)viastudio(dot)com.
More About VIA Studio
VIA Studio specializes in crafting digital marketing strategies for business. Websites and web/mobile applications, marketing, graphic design and branding, e-commerce solutions, and creating advertising programs to grow brand and business. VIA Studio combines traditional marketing tactics with new media like search engine optimization, social media, and mobile media. Celebrating 16 years in business this year, VIA Studio has been recognized nationally and internationally for its creative web-based design and marketing.
###