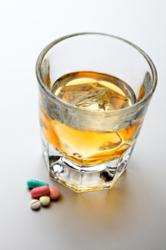 Today, there is no one stereotype that can fit those who are addicted to drugs or alcohol.
Denton, TX (PRWEB) February 29, 2012
As celebrity deaths continue to make headlines, University Behavioral Health of Denton (UBH Denton) warns North Texans about the dangers of alcohol and drug poisoning. This ongoing reality is one that claims the lives of more than 100 Americans each day.
Prescription drugs, such as Vicodin, OxyContin and Hydrocodone, are medications designed to lessen suffering of individuals with serious cases of chronic pain. These medications can be addictive, resulting in a dependency—affecting the physical and mental health of the abusers as well as that of their family and loved ones.
"The demographics of addicts have dramatically changed over the past two decades. Today, there is no one stereotype that can fit those who are addicted to drugs or alcohol," said Dr. Atique Khan, medical director at UBH Denton. "Everybody has a pre-disposition. That is why it's important to talk with your doctor about your prescriptions and read the labels thoroughly."
There are a number of prominent factors that lead to chronic drug or alcohol use, including history of family addiction or early childhood trauma. When you mix these factors with uncontrolled exposure to drugs or alcohol, the effects could develop into dependency.
According to Dr. Khan, women are especially susceptible to drug and alcohol addiction. He said women often hide their addiction from others as a way to overcome overarching illnesses such as anxiety, depression or other disorders.
"From the busy professional to the suburban housewife, addiction can develop quickly," said Dr. Khan. "Women are better at hiding their addiction than men, so co-workers and loved ones don't often realize there is a problem until it's progressed to a dangerous or even deadly state."
The first step in understanding more about the prescriptions you take and the telling signs of an addict is to become educated. There is a wealth of resources available on the Web that list prescription medication that is addictive. You can also consult with your pharmacist or primary care physician about the drugs you take and if you feel you are reliant on them.
"Men and women who become addicted to their medication typically are not aware of it until it's too late; there are virtually no warning signs," said Dr. Khan. "Many times, warnings and caution signs are printed on labels that are detached from the prescription when it's first filled. Most do not even review them."
Overcoming addiction is typically not an easy task. Withdrawal has many side-effects, including rapid heart rate, sweating, restlessness, diarrhea, body aches, agitation and much more. Symptoms can be managed appropriately and programs can be put in place to help the user overcome their addiction.
Medical supervision in a professional environment is essential for the well-being of the patient. Comprehensive in- and outpatient services are available with specialized programs that meet the unique needs of specific cases.
"Discussion about this important topic that plagues our society is essential to raising awareness," Dr. Khan explained. "You never know when it can help save a life."
About UBH Denton
University Behavioral Health of Denton is a private psychiatric hospital specializing in mental health and chemical dependency care. This freestanding hospital provides a wide range of services and programs that offer evidence-based treatment proven to have positive outcomes for patients. UBH Denton provides a specialized pain management medication dependency program to assist individuals in managing their pain in a safe way, avoiding over use of prescribed medications. As a community service, UBH Denton provides free confidential assessments. For more information, please call 940-320-8100-4000 or visit http://www.ubhdenton.com.
###