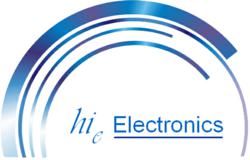 By adding this storage capability to our system, we have increased the nearline data storage capacity of our product from 50 terabytes to 100 terabytes
McKinney, Texas (PRWEB) February 28, 2012
Hie Electronics, a pioneer of innovation for long-term, scalable Active Archive™ and data storage solutions and the manufacturer of the TeraStack® Solution, announced today it has expanded the nearline data storage capabilities of its TeraStack Solution by launching the TeraStack® XL, which adds a 100 gigabyte optical Blu-ray disc option to its existing product line.
"We are very pleased to integrate the 100 gigabyte Blu-ray technology into our current product design with the launch of the TeraStack XL," said Patrick Humm, Founder and President of Hie Electronics. "By adding this storage capability to our system, we have increased the nearline data storage capacity of our product from 50 terabytes to 100 terabytes."
After rigorous internal testing, the TeraStack XL cartridges (each 12.5TB) will now be available with the TeraStack Solution. This upgrade increases the nearline capacity (8 cartridges) of the TeraStack Solution to 100 terabytes, doubling the previous nearline capacity. The backwards-compatibility of the TEAC burners allows it to be an easy upgrade even for existing customers.
"In order to address the growing data storage needs of our customers, we are pleased to launch the TeraStack XL," said Howard Hodges, Vice President of Sales. "The addition of the 100 gigabyte Blu-ray disc option provides Hie customers with a full spectrum of storage options at a much lower total cost of ownership than our competitors."
The TeraStack Solution uses its Active Archive™ architecture to move fixed content onto lower cost storage tiers. Blu-ray media is used to store the sleeping data, which eliminates the need for hard drives to constantly spin and consume energy. Blu-ray media is rated for 50 to 100 years of data integrity. This is a significant improvement over current hard drives and tape backup systems that need to be replaced every four to nine years and eventually end up as electronic landfill waste. In addition, the implementation of passive data storage reduces maintenance costs. It is ideally suited for businesses that push a large amount of data traffic through their IT infrastructure for computer data backup and recovery.
The TeraStack Solution can be used for medical industry applications as well as critical data backup, digital asset management, film and video archiving, forensic evidence data storage, geospatial imaging data archiving and storage and digital video surveillance storage.
Media Contact:
Lars Rosene: Chief Sustainability Officer and Vice President, Marketing (972) 540-0202
Sales Contact:
Howard Hodges: Vice President, Sales and Business Development (972) 542-2327
About Hie Electronics
Hie Electronics is a leader in the Active Archive™ data storage system technology industry and the manufacturer of the TeraStack® Solution, an Active Archive™ processing, data backup and archiving system. It allows for application hosting (VMware, Windows Server 2008), 50-100 terabytes of data to be nearline accessible on Blu-ray optical media, and up to 42 terabytes of data on online hard drives. The company has been recognized by Frost and Sullivan with the "American Video Surveillance Product Innovation of the Year Award" and the "Data Storage Technologies Green Excellence Award in Technology Innovation," for its ability to reduce energy costs with its storage technologies. A leader in Sustainable IT technology, the Hie Electronics TeraStack® Solution product line delivers a 90 percent energy cost savings when compared with that of current technology. Hie Electronics is an Energy Star Small Business Network participant and a stakeholder in the Energy Star Enterprise Storage Initiative. For more information about Hie Electronics and the innovative TeraStack® Solution, visit the company's website at http://www.hie-electronics.com.
###