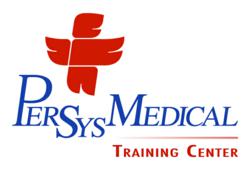 Health and safety awareness program.
Houston, Texas (PRWEB) February 28, 2012
PerSys Medical and PerSys Medical Training Center are excited to be offering an after school program focused on health and safety awareness. The after school program is designed for kids, ages 6-9, and will be held from 4-5pm once a week, for a total of 5 weeks. The classes will be taught in the PerSys Medical Training Center starting summer 2012, at 5310 Elm Street, Houston, Texas 77081.
The program will focus on educating children about various hazards to prepare them to understand and know how to handle different emergency situations. Topics will include: Hands-Only CPR; nutrition and fitness; bullying; cyber awareness; sports, fire, and water safety; asphyxia prevention; and more. The students will be given a snack period and at the end of each class will be given a short quiz and a fun activity. To enroll students in the camp or for more information, please contact PerSys Medical at (713) 723-6000.
PerSys Medical specializes in bringing life-saving innovations to federal and civilian medical markets including military, law enforcement, homeland security, EMS, and wilderness medicine agencies as well as government agencies worldwide. Along with PerSys Medical, PerSys Medical Training Center offers comprehensive medical training for the general community, law enforcement, and healthcare professionals.
# # #