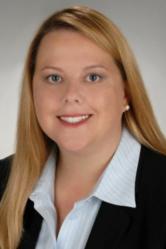 Did Microsoft violate data privacy rights by sending unsolicited text messages?
Southlake, Texas (PRWEB) February 29, 2012
"The case of Smith v. Microsoft illustrates the complex issues involving data privacy and unsolicited text messaging to cell phones to promote products," says Julie Machal-Fulks, Partner of Scott & Scott, LLP, whose law firm handles matters related to data privacy.
A group of individuals, led by Neil Smith, sued Microsoft to determine whether Microsoft violated data privacy rights by sending unsolicited text messages to cellular phones to advertise Xbox gaming systems.
Data privacy rights are a growing concern among consumers, and this class action case raises several important legal issues, including:
(1) The privacy rights granted to consumers
The complaint filed in the Southern District of California on August 25, 2011 (Case #11CV1958-JLS-BGS) alleges consumers are protected from unsolicited calls or texts by the Telephone Consumer Protection Act.
(2) Does advertising sent via unsolicited text messages qualify as spamming?
The plaintiffs argue the messages were sent en masse, without consent of the consumers, which resulted in harassment and additional charges by the cell phone carrier for data usage. Further, Smith argues on behalf of the class that the Telephone Consumer Protection Act allows a successful plaintiff to obtain treble damages when the defendant knowingly sent messages without consent.
(3) How consumers may protect themselves against unsolicited text messages
"Unsolicited SMS advertising is becoming commonplace, and most consumers are unaware of their privacy rights. In this case, if the class is ultimately successful, the court may award an injunction and statutory damages to compensate the plaintiffs," said Machal-Fulks.
The outcome of Smith v Microsoft will be watched closely.
About Scott & Scott, LLP:
Scott & Scott, LLP (http://www.scottandscottllp.com) is a boutique intellectual property and technology law firm with an emphasis on software disputes, technology transactions, brand management, data privacy, and federal litigation. Our lawyers and technology professionals take a principled approach to each engagement, leveraging our experience to provide value. Our clients range from mature small businesses to publicly traded multi-national corporations who work proactively with us to creatively solve business and legal issues. We regularly work as part of a team of in-house and outside attorneys managing large-scale legal projects. We take the time to listen to a client's objectives and understand its business before developing a custom strategy and project plan designed to give the client visibility into the process and the potential outcomes.
###