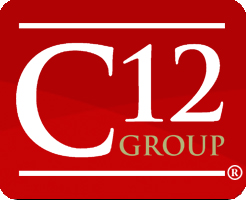 Greensboro, NC (PRWEB) February 29, 2012
The C12 Group, America's largest Christian CEO roundtable provider, says that continuing media coverage about the recently announced U.S. Health and Human Services (HHS) mandate for all medical insurance plans to provide zero-cost abortifacients such as the "morning-after pill," beginning in late 2013, broadly misses the mark. Don Barefoot, President and CEO of The C12 Group, with more than 1000 active members across America, says, "We know that consternation about the overreaching HHS Mandate isn't limited to church-affiliated organizations. Bible-believing Christian business owners and CEOs see their roles as servant leaders at work as an extension of their faith and personal worship. Several of our members have expressed outrage at the thought that our federal government is attempting to force their company medical plans to offer abortifacients. Those with 50 employees or more also know that they'll be penalized $2000 per employee beginning in 2014 by pending ObamaCare legislation when they refuse, as a matter of conscience, to offer such medical coverage. They are among literally tens of thousands of Bible-believing Judeo-Christian chief executives whose religious liberties would be trampled by the radical proposals coming out of Washington DC."
From 20 years of experience in working with more than 3000 established American companies with sales ranging up into the billions, C12 estimates that 10% of America's one million companies with at least $1 million in annual sales and 10 or more employees are led by Biblical worldview Christians with a deep personal faith that informs their leadership. C12 estimates that these 100,000 firms employ more than five percent of U.S. adults, and routinely interact with nearly every American over the course of a typical year. Overall, these companies represent a significant portion of the American business landscape. Mr. Barefoot says, "Given their commitment to excellence as a matter of stewardship, these are among the most trustworthy and resilient small-to-midsized companies, making them especially vital to America's economic future." Mr. Barefoot concludes, "C12 is a business organization that rarely takes time to comment on current socio-political events.
"But this issue has crossed the line; we cannot be silent. Unless the HHS mandate is rescinded, even in its amended form, many of these Christian entrepreneurs will be forced to drop company-sponsored medical coverage due to their deeply-held beliefs. This is bad for millions of employees, bad for America, and an affront to people of Biblical faith everywhere."
C12 was founded by Buck Jacobs, a dedicated Christian, author and CEO, in 1992. C12 is a growing network of more than 1000 members in 75 metro areas across America and is comprised of Christian CEOs and business owners who desire a trustworthy peer advisory board and seek to 'Build Great Businesses for a Greater Purpose.'
If you would like more information on The C12 Group, please visit http://www.C12Group.com or contact C12's Home Office (336-841-7100 or info(at)C12Group(dot)com).
# # #