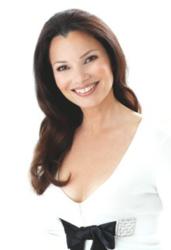 We are fighting cancer a different way: CATCHING IT EARLY. By shifting this nation's focus from just searching for a cure to education, prevention and early detection, we can save lives TODAY.
West Palm Beach, Florida (PRWEB) February 29, 2012
Beginning March 1, Cancer Shop USA is donating 100% of the profits of 4 products to help raise funds for Cancer Schmancer. Social media will allow this partnership to expand outside its reach and encourage more community evolvement and awareness. Through the use of twitterviews, pod casts, blogs, and short videos, this will be Cancer Shop USA's first effort to fuel and fund a campaign solely based on social media. "You don't have to be a cancer patient or survivor to love these products", says Arielle Bakovic, Director of Marketing for Cancer Shop USA.
Cancer Schmancer was started by Cancer Survior Fran Drescher and has the following mission:
"We are fighting cancer a different way: CATCHING IT EARLY. By shifting this nation's focus from just searching for a cure to education, prevention and early detection, we can save lives TODAY. By empowering ourselves and the women we love to become medical consumers; to listen to our bodies, ask the right questions of our doctors and seek second opinions, we can prevent cancer and, if we still end up with it, detect cancer in its earliest stages. At Cancer Schmancer, we aren't reinventing the wheel. We are shedding light on a method that works to end mortality due to late stage diagnosis. And that's EARLY DETECTION. Join us in saving lives. "
The products Cancer Shop USA will be offering to raise funds with for Cancer Schmancer are as follows:
-Naturally Fresh Deodorant: This is an all-natural, healthy alternative to conventional deodorants. Allergists, oncologist and dermatologist recommended. Purchase this product between 3/1/12- 3/14/12

No Scary Hairy: 100% natural serum and carcinogen free. For anyone with stressed hair, scalp, fingernails or toes. Developed by a cancer survivor to help patients going through treatment. Purchase this product between 3/15/12-3/28/12
-Valetta Camisole Top: Incredibly soft, has double-adjustable straps to ensure a custom fit. It can be worn alone in place of a bra, making it a perfect fit for everyone. The top's special feature is it's integrated pocket to hold breast forms perfectly in place. Purchase this product between 3/29/12-4/11/12
Certified Organics™ Immuno-Build Greens™: Nutrient dense organic greens, fruit and berries concentrate. Rich in antioxidants and phyto-nutrients. A potent source to help support and boost the immune system. Purchase this product between 4/12/12-4/25/12
In 2010, the physician approved on-line store was first conceived by Dr. Melanie Bone, while going through treatments of her own after being diagnosed with Stage III breast cancer. "I was barely 40 years old with 4 children under the age of 6 when I underwent a bilateral mastectomy with reconstruction, 6 months of chemotherapy, and 6 weeks of radiation," said Dr. Bone, OB/GYN, and FACOG. "Even though I am a doctor and surgeon, I learned firsthand about the side effects of cancer treatment. I was too sick to work, so I spent time thinking about how to make the cancer experience easier for future cancer patients." From clothing to mouth care products and radiation burn creams to nutritional supplements and densely-caloric food items, Cancer Shop USA strives to be the "leader in comfort care" for patients, family, and friends. Cancer Shop USA also provides a myriad of clinical information on care giving tips and inspirational quotes from survivors, basically a 'go to' resource for many cancer-related questions.
You can help Cancer Shop USA and Cancer Schmancer raise money for Early Cancer Detection by purchasing any of the 4 products listed above during their promotional dates at CancerShopUSA.com. Get involved in the fundraiser by following Cancer Shop USA on Facebook and Twitter. Check out http://www.cancerschmancer.org/about-us for more info about what Fran's organization is up to.
###