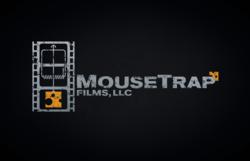 MouseTrap Films was started to find the film festival gems that fall through the cracks.
Los Angeles, CA (PRWEB) February 29, 2012
First appearing on the scene at the 2011 Toronto International Film Festival, newly launched MouseTrap Films has been rapidly snapping up films for distribution via its FILM FESTIVAL FLIX monthly theatrical series and ancillaries. MouseTrap President / CEO, Benjamin Oberman, has teamed up with VP of Theatrical Distribution, Jill Gray Savarese, to roll out the films theatrically.
Early acquisitions include Michael Rymer's (QUEEN OF THE DAMNED, BATTLESTAR GALLACTICA) "Face to Face" which won the Panavision Spirit Award at the Santa Barbara International Film Festival, and Best Director, Best Actor, and Best Actress at the Newport Beach International Film Festival. The film, which is based upon a play by Australian Playwright, David Williamson, is frequently compared to "12 Angry Men." Awarded Best of Fest at the Edinburgh International Film Festival, Jan Dunn's "The Calling" stars Oscar®-nominated actress Brenda Blethyn and was the last film of Oscar®-nominee Susannah York. "The Holy Land of Tyrol" (aka "Mountain Blood") is a visually stunning German foreign language film by director, Philipp J. Pamer. Alastair Orr's "Rancid" is a highly-anticipated sci/fi horror film. An additional 10 films are in negotiations and expected to close soon.
Oberman, who founded MouseTrap says, "MouseTrap Films was started to find the film festival gems that regularly fall through the cracks. The FILM FESTIVAL FLIX platform was created as a solution to the traditional challenge of marketing and branding a great film that lacks star power or other elements associated with a traditional campaign. We present great films and the film festival experience, monthly in your community, and make the films available to independent film enthusiasts on multiple platforms."
The FILM FESTIVAL FLIX series will host actors and filmmakers for Q&A in 25 theaters nationwide, while simulcasting the events in up to 200 more. In an unprecedented move, filmmakers and actors may earn the right to screen their 5- minute short films theatrically before the features. Rewarding one local artist who coordinates the event-screening in their community, MouseTrap will screen their short film in that venue. The winner of the monthly online nationwide contest will be screened in all FFF theaters and distributed online at http://www.FilmFestivalFlix.com.
According to Savarese, who will establish and head-up the theatrical division, "My belief is that we, as distributors, can strengthen the reach of independent films by giving merit-based opportunities to new filmmakers and actors and by supporting the small exhibitors. To that end, we will strive to make our films available to even the smallest venues (including those without digital conversion) and offer them cross-promotional and grassroots marketing support."
Branching out into film distribution is a natural progression for Oberman after 7 years of producing films, documentaries, and commercials. Savarese, who was a child performer and had a long career as an actor and producer on stage and film is also at home here. A curiosity that some don't know, however, is the "consultant" parallel between them. Oberman, a former professional pairs figure skater who performed in the 2002 Olympic Games Opening & Closing Ceremonies, was a Figure Skating Consultant on Paramount / Dreamworks' "Blades of Glory." Savarese, a political interpreter who interpreted for President Bill Clinton and Prime Minister Tony Blair, was the Sign Language Consultant on the Fox Searchlight film, "The East."
About Mousetrap Films:
MouseTrap Films offers an alternative releasing strategy, with FILM FESTIVAL FLIX functioning as a powerful new platform to launch and distribute Independent films. MouseTrap, via FILM FESTIVAL FLIX, plans to release 3 films a month in theaters across the US with day and date VOD/DVD. The films will be available for DVD Purchase, Download to Own, and Streaming Rental through the soon-to-be launched website http://www.FilmFestivalFlix.com and through additional partnerships and platforms.
###