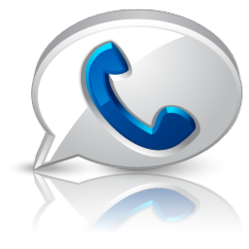 Some advertisers can work with a 1-5 field short form that is filled out on a mobile device. For others who want more info from a consumer, a call can do just that.
Christiana, DE (PRWEB) February 28, 2012
During a typical mobile browsing session, the average consumer has either a particular goal in mind and is seeking information, or is surfing the net to escape listlessness. In both cases, there is no better satisfaction than a call with the click of a button, with the consumer receiving immediate information regarding a service or product that might be of interest. Similarly, from an advertiser's perspective, the best time to qualify a consumer occurs during down times throughout the day, particularly when that end user is surfing the internet during travel or wait times.
Click to call, although offered as a marketing solution by select networks as early as 2008, has - until very recently - been overshadowed by typical web-based ad strategies. Many advertisers testing this method believed that the number of clicks via the call link and the actual number of calls completed demonstrated low rates of call retention, and these had been attributed to little genuine interest by consumers. In reality, many handsets could not support the click to call model, and beyond that, not all networks could support this type of marketing during such an early stage. With the recent surge in smartphone popularity and availability, this is no longer a concern. Consumers are able to gather campaign details at their own leisure, without the added inconvenience of filling in multiple fields using their mobile device, making for a user-friendly experience.
As the classic models of online marketing become saturated, and mobile usage continues to dictate day-to-day routines, affiliate marketing as a whole has pivoted toward more innovative and unique solutions, making click to call a more feasible and attractive option.
"Click to Call is AdMobix's natural next step," says Neil Raj, VP of New Business Initiatives. "As a performance-based mobile ad network, our job is to deliver leads to our advertisers. Some advertisers can work with a 1-5 field short form that is filled out on a mobile device. For others who want more info from a consumer, a call can do just that."
AdMobix will be working with select advertisers to test out different models, ranging from direct- response products with a specific call to action, to simple lead generation campaigns. Education will also be a major focal point.
"We pride ourselves on being leaders within the mobile space," Raj explains. "The best way to achieve this is by thinking ahead of the curve, and creating profitable and engaging solutions for our advertisers and consumers."
About AdCommunal
AdCommunal Inc. is a performance-based online marketing provider for advertisers, publishers and online affiliates in the United States, Canada and the UK. The company hosts one of the most progressive affiliate programs in the industry, providing some of the greatest return on investment for advertisers and highest payouts for publishers, with access to ad placements on various websites, blogs and social media sites such as Facebook and Twitter, all on a performance basis.
With various gratuities and tools to expedite the learning curve for advertisers and publishers alike, AdCommunal is truly a one-stop shop for online connoisseurs. AdCanadian, (a Canadian affiliate network), AdMobix (a mobile affiliate network) and AdIndian (an Indian affiliate network)- AdCommunal's subsidiaries - provide the user with a sampling of different campaigns and diverse array of traffic sources, and ensure that the end-user's overall experience is a truly enjoyable one.
For more information please contact Chrystal Mariyanayagam at 646-867-3977 or at chrystal(at)adcommunal(dot)com
###