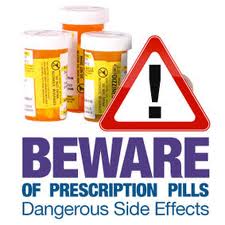 "Sleeping pill users are 3.5 times more likely to die of all causes than those who did not take sleeping pills."
Highland Park, IL (PRWEB) February 29, 2012
Family stress and anxiety has quietly seeded a huge growing trend in sleeplessness today. Alarming repercussions reported on Monday (2/27/12) by ABC World News chief health and medical editor, Dr. Richard Besser, confirmed the problems with continuous use of sleep aids. As an alternative way to find sleep relief, Goodnighties Recovery Sleepwear, a U.S. manufacturer is addressing this problem with a high-tech fabric that helps women relax and sleep more deeply. This sleepwear is currently being shipped to all 50 states and so far 23 countries. Interest is high for women in need of comfortable nightgowns and pajamas made with this new fabric.
According to the British Medical Journal in a 2 year study, "Sleeping pill users are 3.5 times more likely to die of all causes than those who did not take sleeping pills." Dr. Besser continued by stating that "sleeping pills could delay a critical health diagnosis for something more serious." This message is "a wakeup call that long term insomnia is like a mystery you need to solve." continued Dr. Besser.
The statistics reported by ABC World News on 2/27/12 announced that "10% of Americans took a sleeping pill last year." Sleeping pills as a solution to sleeplessness is not always the best choice. It is reported that women are twice as likely as men to have difficulty falling and staying asleep and according to IMS Health, "Last year over 15 million women age 40-59 were prescribed Ambien."
"Many health issues are addressed with getting a good night's sleep" said Goodnighties owner, Marcia Bacon. "Our patented fabric stimulates blood flow to tired muscles to help women relax and sleep better- the moisture-wicking in Goodnighties will keep your body temperature more even, another way to stay sleeping." she continued.
Within a newly created 'functional sleepwear' category, Goodnighties is making enormous strides. "Our customers are elated to finally have a no-pill solution to sleep better. We hear comments like 'Thank you for Goodnighties - I am now sleeping well for the first time in years.' From that, we know our high-tech pajamas are having an impact on sleeplessness and that's a great feeling." Says Marcia Bacon.
For more information please visit http://www.goodnighties.com
###