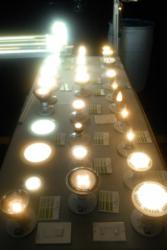 We are committed to superior quality and the highest level of performance as a leader in today's solid-state lighting industry
Lafayette, LA (PRWEB) February 29, 2012
The company, with Corporate Headquarters in Lafayette, Louisiana has expanded its direct project market managers in order to better coordinate sales and project management with some of its largest clients.
Joining LA LED are the following: Melanie Crisp in Lake Charles, Louisiana who brings project management experience (formally with PPE Company). Thomas Blalock in New Orleans, Louisiana brings his business management expertise to the company (Blalock has owned several successful companies in the New Orleans area). Jon Hunt in Baton Rouge, Louisiana brings many years of installation and marketing experience to the company (Hunt previously owned Woofers Home Theater) Rob Anderson, in New York, New York adds his shipping and receiving expertise.
Also joining the company are John Hopkins in Houston, Texas, (Former manager of a service company in New Orleans); Don Burcham, in the State of Wisconsin, will work with Corporate Headquarters in customer relationship development (Former owner of an electrical supply company); and Mike Daush, in the States of Tennessee and Kentucky, is a certified energy auditor and brings his expertise in the efficiency area to LA LED.
In making the announcement, Robert Owens, President of LA LED, added, "We are quite pleased to add these talented individuals to LA LED. These men and women offer unparalleled expertise to our customers throughout the United States. We are committed to superior quality and the highest level of performance as a leader in today's solid-state lighting industry and our customers will reap the benefits as they work with these professionals." For additional information and to inquire about purchase or lease, contact LA LED at 888-347-9295.
###