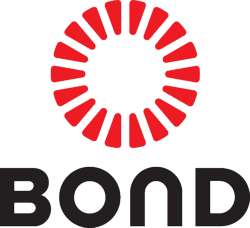 Atlanta, GA (PRWEB) February 29, 2012
Bond International Software, http://www.Bond-US.com, the global leader in recruiting and staffing software, announced the hiring of six staffing industry professionals in the areas of Sales, HR and Product Management.

As Vice President of Sales, Leslie Prince has had an impressive 14 years in the staffing industry. She has held management positions in the areas of recruiting, operations and sales. Most recently, Leslie was the Regional Director of the Southeast for the 2nd largest staffing firm in the world.
As Western Sales Territory Manager, Jeremy Batchelor brings several years of software sales experience, including corporate ATS sales and payroll software sales to the staffing industry.
As Central Sales Territory Manager, Eve Hoffman has 3 years of staffing experience at one of the top professional staffing firms in the world and several years of software sales experience.
As Small Business Sales Manager, Christopher Vigil comes to Bond-US with several years of sales experience, including software sales and years of IT and staffing experience.
As Vice President of Human Resources, Brenda Silverman brings extensive human resource experience to Bond-US and has led the HR efforts at several technology companies.
As Director of Product Management, Jeannie Bastos comes to Bond-US with substantial experience in product management and the staffing industry. She has managed product strategy, led product development teams across multiple products and launched two new applications in the staffing and recruiting domain during her eight-year tenure with a large staffing company.
Steve Taylor, President and CEO of Bond U.S., noted "The importance of hiring experienced professionals with staffing industry knowledge will help us take advantage of new opportunities, especially as we expand the installations of our latest versions of Adapt, eEmpACT and StaffSuite, with integrated front and back-office solutions. These six professionals have all been part of the staffing industry's growth over the last few years, and their addition to the Bond-US line-up, creates a team second to none in the staffing software industry."
"I'm excited about the prospect of helping Bond expand its market leadership position as the dominant supplier of staffing software in the U.S. and globally," said Leslie Prince. Her arrival at Bond-US further strengthens a management team committed to satisfying the needs of its rapidly growing customer base of nearly 800 customers and over 22,000 users.
For more information on Bond-US recruiting and staffing software or to schedule a demonstration, please click http://www.bond-us.com or call 800-318-4983.
About Bond International Software
London stock market-listed Bond International Software (BDI) is a global provider of recruitment and human capital management (HCM) software and services. Bond is the largest, and most established, global specialist in staffing software worldwide and is a rapidly growing provider of web-based and multi-lingual e-recruitment and talent acquisition software to the corporate market. Bond also provides established HR and payroll software and outsourcing services directly to both the public and private sectors.
Established in 1973 and listed on the London Stock Exchange since 1997, Bond has over 35 years' experience in the development and creation of products and services that have become industry standards. Headquartered in the United Kingdom, the Group also has offices in the United States, Australia, Canada, South Africa, Japan, Hong Kong and Peru - with a global team of nearly 500 employees, more than 3,500 customers and over 100,000 users. For more information please visit http://www.bondinternationalsoftware.com.
Bond International Software, Inc. is the U.S. operating company for Bond, with headquarters in Atlanta, Georgia and offices in Richmond, Virginia and Bloomington, Minnesota. The Bond U.S. operations, with more than 100 employees, support nearly 800 customers and over 22,000 users. For more information please visit http://www.bond-us.com.
For further information, please contact:
Tim Giehll
Chief Marketing & Strategy Officer
Bond International Software, Inc.
tim.giehll(at)bond-us(dot)com
1-800-456-5660 X240
http://www.bond-us.com
###