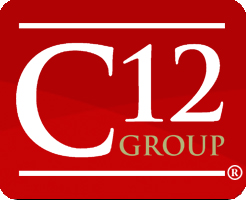 Greensboro, NC (PRWEB) February 29, 2012
The C12 Group is expanding in the East Carolina region to include the Wilmington and Myrtle Beach areas. C12 is America's leading provider of Christian roundtables for CEOs and business owners. "I believe that the role of C12 Area Chair is the best job in the world for those possessing maturity in both business leadership and their walk with the Lord," said Robert Beaman, C12 managing Chair for East Carolina. C12 is actively seeking a business executive to own and run a professional C12 practice for the Wilmington and Myrtle Beach areas.
It is our pleasure to announce an upcoming breakfast to introduce the C12 Group, America's leading resource for Christian CEOs, Owners and Presidents. This informative event will be held on March 22, 2012 in Wilmington, SC from 7:30 – 9:00 AM at the Hilton Riverside, located at 301 North Waters Street, Wilmington, SC and will be co-hosted by C12 Managing Chair Robert Beaman in conjunction with Corporate Chaplains of America.
East Carolina C12 member Brando Tate of Atlantic Wireless commented, "C12 has been the best decision we have made in the 11 years we have been in business. As a business owner it provides me a time to get intentional about building God's ministry in our company. The business tools provided through C12 are bulletproof and really work. Robert Beaman's gifting from God is in running a C12 group."
C12 was founded by Buck Jacobs, a dedicated Christian, author and CEO, in 1992. C12 is a growing network of more than 1000 members in 75 metro areas across America and is comprised of Christian CEOs and business owners who desire a trustworthy peer advisory board and seek to 'Build Great Businesses for a Greater Purpose.'
For more information or to attend the breakfast introduction, please contact Robert Beaman at robert.beaman(at)c12group(dot)com. Or visit the website at http://www.c12eastcarolina.com.
The C12 Group
4101 Piedmont Parkway
Greensboro, NC 27410
Phone: 336-841-7100
info@C12Group.com
http://www.C12group.com
###