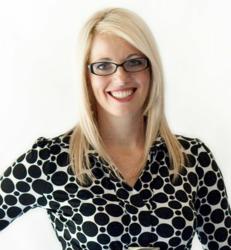 Olympia, WA (PRWEB) February 29, 2012
Christine Gibbs, Olympia entrepreneur, leadership keynote speaker, and CEO of several national and international companies, has donated a $20,000 gift to Foursquare Children of Promise. The gift is on behalf of the employees of her companies, Summit Marketing, and Click2Rank Consulting LLC. The money will be used to transform communities in Cambodia, and specifically the Prek Bey orphan home.
"We are thrilled to be a part of transforming a nation one child at a time," says Gibbs. "The unique church/home combination doubles as a community center, hosting temporary medical clinics, tutoring sessions and more."
Among other recent donations (including $150,000 to World Vision this past December), Ms. Gibbs and her companies have donated to Foursquare Children of Promise and partnered with The Church of Living Water to sponsor four church/orphan homes. "I've always said that giving back to others is giving back to yourself." she says.
About Foursquare Children of Promise
Foursquare Children of Promise (FCOP International) exists to meet urgent needs and do good deeds to bring holistic health to hurting and oppressed people. Formed as a not-for-profit outgrowth of Foursquare's presence in Cambodia, FCOP became an officially designated Cambodian N.G.O. in 1999, and later grew into an international organization, bringing spiritual, social and economic health to nations around the world. For more information on home sponsorships, visit Foursquare Children of Promise at FCOPi.org.
About Christine Gibbs
Christine Gibbs is a visionary business leader and philanthropist, simultaneously running multiple fast growth business process services companies while consistently finding new ways to make a positive impact in the world by giving her time and resources to several charitable organizations including FCOPI, Smile Train, and World Vision, among others.
To learn more about Christine Gibbs, please visit ChristineGibbs.com. You can also find her on Facebook or follow her on Twitter at @ChristineGibbs.
Media Contact:
Heather Robinson
Heather(dot)R(at)ChristineGibbs(dot)com
(360) 292-7464
###