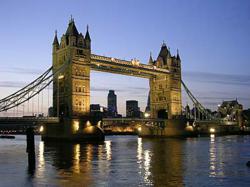 (PRWEB UK) 29 February 2012
Because most hotel rooms are already sold out for the 2012 Summer Olympics in London, travelers hoping to catch the games might be considering holiday apartments as a good alternative. And indeed, plenty of apartments are still available in the British capital. Apartment owners, however, are capitalizing on the demand for accommodations and raising their rates by up to 400% over their already expensive regular rates. That's the finding of a new survey compiled by HolidayApartments.net, which looked at the leading apartment rental websites to compare available holiday rentals in London for the Olympics.
Currently, almost 600 apartments are still available for the coveted first week of the Olympics. Even more Central London apartment owners are still posting availability for the second week. The catch is that, on average, these apartments are going for 52% more than they usually do, according to the survey. Some apartment owners are increasing their rates much more than that even. For example, a 37 m2 studio in Notting Hill that is regularly priced at £89 has skyrocketed to £299 during the Olympics. That figure represents a 235% price hike.
And that's not even the most egregious price gouging taking place. That distinction goes to a 44 m2 one-bedroom apartment in Camden Town which has soared to £625 during the Olympic timeframe. In comparison to the usual price of £129 per night, that's almost a 400% rate elevation.
However, some apartment owners appear to be unaware that the Olympics are taking place and are not raising their rates all. Case in point is a 27 m2 flat close to the Marble Arch tube station, which is still available at its typical rate of £95 per night.
Another steal is a one-bedroom apartment in the Notting Hill neighborhood. This 50 m2 unit can be had for £138 per night. These bargains are rather rare, however, and will certainly become fewer and farther between as the Olympics' opening ceremonies draw closer.
For more information about this survey and its methodology, visit http://www.holidayapartments.net/press/london-olympics.html.
###