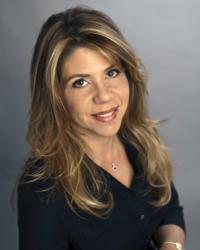 This is a unique camp for children with an ASD or other developmental needs to learn valuable social skills. The safe and structured nature of the camps, coupled with the expert supervision from AST's staff makes Camp Futures a one of a kind experience.
Culver City, CA (PRWEB) February 29, 2012
Autism Spectrum Therapies (AST) is creating futures for individuals with autism and other developmental needs through their Camp Futures summer camp experience. If school is out, Camp Futures is in.
Autism Spectrum Disorders (ASD) affects an increasing number of children within our society. Rates of diagnosis have increased significantly over the last ten years. In real terms, this amounts to 1 in every 110 children being diagnosed with an ASD. While this number is staggering in itself, the consequences of it are even greater. Drastic improvements have been made within our primary education systems to accommodate the growing number of children diagnosed with an Autism Spectrum Disorder and other developmental needs. The question posed by many parents of children with ASD is, what kind of support is available when they are not in school or out on summer break?
The answer is not much. However, there are organizations that are trying to bridge this gap. Autism Spectrum Therapies is one such organization. AST's Camp Futures program was created as a unique, fun-filled summer camp experience rich with social interactions and activities for children navigating the challenges of Autism. In the camps, children participate in a variety of activities that are structured to provide valuable social interaction in a fun and safe environment. This also provides much needed respite and peace of mind for the parents. The four-week program features a weekly theme where campers experience the joys of exploration, imagination, crafts, water activities and movement through music. When we asked Dr. Ronit Molko, CEO and Co-Founder of AST about Camp Futures she stated, "I truly believe this is a unique environment for children with an ASD or other developmental needs to develop valuable social skills within their peer group. The safe and structured nature of the camps, coupled with the expert supervision from AST's staff makes Camp Futures a one of a kind experience for children."
Judging by the reaction to last year's summer camp at AST Santa Ana clinic, she is right. Camp was an extremely popular event and filled up quickly. Dr. Molko recommends that families interested in participating reserve their spot early, as space is limited. For more information including dates, location and hours go to http://www.autismtherapies.com or call AST at 1.866.278.1520
About Autism Spectrum Therapies
Autism Spectrum Therapies (AST) provides services to infants, children and adults with developmental disabilities, as well as young children who are at risk. AST's family friendly approach is rooted in Applied Behavior Analysis, which has the strongest and broadest evidence-base. The company provides services in family's homes, communities, and schools.
AST is committed to being the premier provider of services to individuals with developmental needs at a national level. Through the use of scientifically proven methods, AST has had a major impact on the lives of thousands of children and their families. Programs are available for clients from infancy to adulthood. AST's programs address all developmental needs, including language development, social skills, and building independence across the lifespan.
AST is proud of its prestigious leadership and uniquely trained staff. The company has over 500 employees including an unprecedented number of Ph.D.'s and over 60 Board Certified Behavior Analysts, Speech Pathologists and Occupational Therapists on staff. With a strong presence in the autism clinical and research communities, AST continues to make a positive impact on a national basis.
We invite you to explore our website autismtherapies.com and discover how Autism Spectrum Therapies is helping individuals with autism achieve their full potential.
###