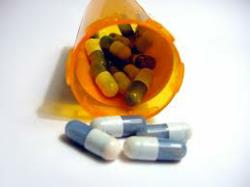 The University of British Columbia finds that technology is being underutilized in Canada when it comes to testing for cancer.
Winnipeg, MB (PRWEB) February 29, 2012
March is supposed to be Colon Cancer Awareness Month. One of the most rampant diseases in the modern world, almost everyone has in some way been touched by cancer. What makes matters worse is the rising cost of treatments and a lag, at least within Canada, in cancer testing options. A new report commissioned by the University of British Columbia finds that technology is being underutilized in Canada when it comes to testing for cancer. And with rising treatment costs, some doctors, like Winnipeg's Sean Ceaser, feel that alternative cancer treatments need to be utilized by more cancer patients.
"Many patients are not given the awareness of alternative medical treatments for cancer from their oncologists or medical doctor. These are very effective treatments that every cancer patient needs to be aware of," says Dr. Ceaser. The report by UBC found that Canada underutilizes imaging for early detection of cancer. The WHO recommends at least two PET scanners for every million people. Canada has a ratio of less than half of that. This all comes as the costs to traditionally treat cancers rapidly rise beyond the means of some patients, even with insurance coverage. Many naturopathic doctors, however, feel that the world needs to pay closer attention to alternative cancer treatments like high-dose intravenous vitamin C and mistletoe therapy.
Mistletoe therapy, IV vitamin C and other forms of alternative cancer therapies have become more popular in recent years. The costs of traditionally treating the disease through chemotherapy and pharmaceuticals have risen and are often the only medical option given to patients. This is despite the fact that a 2007 study in the journal Alternative Therapies in Health and Medicine showed that alternative treatments can actually increase the survival of cancer patients. These alternative therapies "consistently show…increased survival, improved quality of life, cancer cell die off and a decrease in side-effects for patients who choose to use chemotherapy," says Dr. Sean Ceaser – a doctor of naturopathic medicine. "Oncologists tell patients that taking alternative therapies will hinder chemotherapy treatment... However retrospective studies show differently and rather show benefit and increased survival."
As it stands, many cancer patients are not even told about the alternative options they have. Those who advocate for alternative treatments, like Dr. Ceaser, want to see this change. And it may well be time that both worlds joined together to help fight this deadly disease. Dr. Sean Ceaser has been a doctor of naturopathic medicine for over 10 years and specializes in the treatment of cancer and chronic pain. He offers alternative cancer therapies to patients at his clinic in Winnipeg, Manitoba. To learn more about alternative cancer treatments visit DrCeaser.com.
###