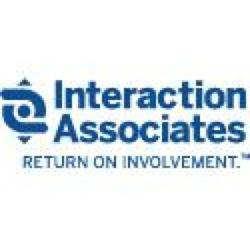 (PRWEB) February 29, 2012
Lisa Evans has joined Interaction Associates, a 43-year leadership development innovator that helps clients drive business success by developing high-involvement work cultures. Evans will be Director, Client Solutions, based in Dallas, TX.
"Lisa will be a welcome addition to the Interaction Associates team," said Linda Stewart, President and CEO of the firm. "In addition to her extensive business development experience, she also brings a deep background in collaborating with clients to define and address challenges through leadership training, consulting, and coaching. She has helped organizations in all kinds of industries, from health care to financial services. Her strategic business development and client management skills are excellent."
Prior to joining Interaction Associates, Evans was Senior Key Account Manager (National Accounts) for Behringer Harvard, Addison, TX. She also worked for Pfizer Consumer Healthcare in a variety of roles, including Manager of Business Analytics and Assistant Regional Manager, and was a Business Analyst for Target Corporation.
Evans holds a B.S. in Business from Indiana University at Bloomington. Her volunteer experience includes Big Brothers Big Sisters and Dallas Social Venture Partners, and she was recently nominated for a "Good Works Under 40 Award" by The Dallas Foundation.
Interaction Associates (IA) is a 43-year leadership development innovator. IA helps organizations build high-involvement cultures that drive business results by developing strategic, collaborative, self-aware leaders at every level. IA offers consulting, training, and coaching services rooted in collaboration and involvement. Headquartered in Boston, with locations in Atlanta, Chicago, Dallas, Denver, Houston, Los Angeles, and San Francisco, Interaction Associates works globally with more than 1/3 of the Fortune 500. IA was recently named one of Training Industry. Inc.'s Top 20 Leadership Training Firms. More at http://www.interactionassociates.com
###
This press release was distributed through PR Web by Human Resources Marketer (HR Marketer: http://www.HRmarketer.com) on behalf of the company listed above.