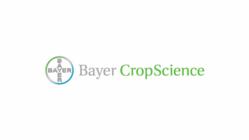 We strive to make sustainability more than just words. Critical to that is leveraging our experience in science to think differently and collaborate more effectively to improve the health and well-being of our communities and the planet.
Research Triangle Park, NC (PRWEB) February 29, 2012
In line with its ongoing commitment to advancing the sustainability of agriculture, Bayer CropScience today emphasized the importance of partnership and collaboration among diverse stakeholders in order to improve efficiencies and safeguard yields while minimizing environmental impacts.
"Sustainable agriculture plays a vital role in overcoming the challenges posed by population growth, the growing demand for food, feed and renewable raw materials, limited natural resources and climate change. These are not small challenges and cannot be solved by just a few people, companies or countries," said Nick Hamon, Head of Sustainability for Bayer CropScience.
The company is focused on developing seed traits and crop protection products and services that require fewer natural resources while performing amid diverse and changing climates. In addition, it is focused on collaboration across the entire value chain — growers, seed companies, food suppliers, environmental organizations, universities, retailers and consumers.
"We strive to make sustainability more than just words," said Hamon. "Critical to that is leveraging our experience in science to think differently and collaborate more effectively to improve the health and well-being of our communities and the planet."
Some specific initiatives that illustrate Bayer's commitment and approach include:
New Vision for Agriculture Initiative
Bayer CropScience recently joined as a member of the 2012 World Economic Forum's global initiative "New Vision for Agriculture". Launched in 2011, the "New Vision for Agriculture" is a global initiative aimed at achieving more sustainable agriculture.
Led by more than twenty global companies in close collaboration with governments and other stakeholders, the initiative has engaged more than 350 leaders of business, government, civil society, international organizations and academia. Under this initiative, national action plans for public-private collaborations have been initiated in six countries – Tanzania, Vietnam, Indonesia, Mexico, Nigeria and India.
Sandra Peterson, Chief Executive Officer of Bayer CropScience, said partnership and collaboration were integral to addressing global challenges, such as food security for all. "These challenges can be solved only by connecting the dots and working across the entire food value chain," she said. Bayer CropScience is already strongly positioned for this role through its commitment to driving productivity of the world's two most important staple crops—wheat and rice—and its ongoing efforts to foster food chain partnerships around the world.
Good Growing Link
As part of our commitment to growing a healthier world in a more sustainable manner, Bayer CropScience has launched Good Growing Link, an online tool that can be used by all members within the food supply chain to collect and store data on growing conditions, production data and sustainability efforts to create a clearer picture of an operation's sustainable practices.
Good Growing Link is designed to create a sustainability "snapshot," as well as monitor progress over time and to help make sense of sustainability. Using this simple system, growers can track inputs to increase operational efficiencies, processors can evaluate the sustainability of their operations, and food service retailers can ensure products they carry meet the sustainability requirements of the retailer and the customer.
"As it continues to develop we see Good Growing Link evolving into a community of growers, processors and retailers who can share ideas for furthering sustainable agricultural practices," Hamon said. "We see it as a reliable instrument to help analyze and report input usage. And most importantly, we see Good Growing Link as a fundamental tool for driving the conversation and telling agriculture's sustainability story."
Sustainability Education
"Sustainability in Agriculture: A Bayer Executive Course" is presented in partnership with the College of Agriculture and Life Sciences and the Poole College of Management at North Carolina State University (NCSU). The course focuses on developing thought leadership in the emerging science of sustainable agriculture. Curriculum will emphasize establishing sustainable businesses and reducing the world's agricultural footprint while meeting the social, environmental and economic needs of present and future generations. A panel of speakers, including various NCSU professors and Bayer CropScience executives, addresses attendees on agricultural innovation, technology and best business practices.
"Technology is the key to increasing agricultural productivity in the most sustainable way," said Tom Rufty, professor of crop science at NC State and Bayer CropScience Endowed Chair of Sustainability. "Our partnership with Bayer CropScience has allowed us to educate others on being responsible stewards of our resources through a wide range of technological innovations, including recent developments in urban landscape management. The Bayer Executive Course brings the best minds in agriculture and life sciences together to produce sustainable solutions addressing the world's food supply concerns."
In addition, Bayer CropScience is a key supporter of NCSU's research conference held in April at the Jane S. McKimmon Center in Raleigh. The event is designed to foster research collaborations in the agricultural and life sciences to meet urgent challenges to human health, the environment, social well-being and the global economy. http://cals.ncsu.edu/researchconference
Winter Cereals: Sustainability in Action
Winter wheat can improve a producer's operation by increasing profitability while spreading out the workload for labor and equipment. At the same time, the fall-planted crop also provides adequate nesting cover for waterfowl because there is little field disturbance during the nesting season.
The Winter Cereals: Sustainability in Action initiative includes working with regional universities to develop new winter wheat varieties as well as best management practices. The initiative also enlists cereal agronomists to arm producers with technical assistance, educational materials and access to research demonstration plots and field tours.
Because winter cereals are planted in the fall, there are far fewer disturbances in the spring when waterfowl nest. Studies have shown waterfowl have a 24 times higher chance of having hatched nests in winter cereals than in spring-planted cereals.
Respect the Rotation
Launched in 2010, Respect the Rotation is a Bayer CropScience initiative to educate growers about herbicide diversity, modes of action, and proper resistance management techniques. Conducted in conjunction with respected university scientists, the goal is to promote sustainable and profitable row crop production, while protecting the utility of glyphosate-tolerant technologies.
Rotating crops, herbicide-tolerant traits, and modes of action are essential to improve weed resistance management for the long term. The Respect the Rotation Field Tours being planned for 2012 will continue to bring the issues to the doorsteps of those who can benefit most from its message.
Working together, the weed science community, growers, consultants, and other key influencers can steward weed management technology, preserve conservation tillage opportunities, and promote sustainable and profitable row crop production.
Additional Resources:

About Bayer CropScience
Bayer is a global enterprise with core competencies in the fields of health care, nutrition and high-tech materials. Bayer CropScience, a subgroup of Bayer AG with annual sales of EUR 6.830 billion (2010), is one of the world's leading innovative crop science companies in the areas of crop protection, non-agricultural pest control, seeds and traits. The company offers an outstanding range of products and extensive service backup for modern, sustainable agriculture and for non-agricultural applications. Bayer CropScience has a global workforce of 20,700 and is represented in more than 120 countries. This and further news is available at: http://www.press.bayercropscience.com.
Contact:
Bayer CropScience Media Hotline, 1-877-879-6162, or
Beth Roden
External Communications Lead
Bayer CropScience
Tel: (919) 549-2030
Email: beth(dot)roden(at)bayer(dot)com
Twitter: bayer4cropsUS
Tel: (262) 563-5100
Mike Opperman
Charleston|Orwig
Email: mopperman(at)charlestonorwig(dot)com
Find more information at http://www.bayercropscience.us
USA-BCS-2012-0071
Forward-Looking Statements
This release may contain forward-looking statements based on current assumptions and forecasts made by Bayer Group or subgroup management. Various known and unknown risks, uncertainties and other factors could lead to material differences between the actual future results, financial situation, development or performance of the company and the estimates given here. These factors include those discussed in Bayer's public reports which are available on the Bayer website at http://www.bayer.com. The company assumes no liability whatsoever to update these forward-looking statements or to conform them to future events or developments.
###