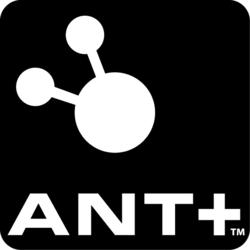 "We know how to make interoperability work at the silicon level."
Cochrane, Alberta (PRWEB) February 28, 2012
ANT Wireless ("ANT" http://www.thisisant.com), a division of Dynastream Innovations Inc. today announces that multiple product and technology advancements will further expand the ANT+ ecosystem and the adoption of ANT+ in mobile platforms. Newly-announced commitment to additional unique ANT+ solutions in both devices and embedded technology firmly position ANT+ as the de facto standard for ultra low power wireless communication in sport, fitness and health.
States Rod Morris, Director, ANT Wireless: "ANT+ has had significant success in creating wireless connectivity solutions that companies can easily and quickly turn into leading products. Our profile development has been extremely strong and we know how to make interoperability work at the silicon level – that's the hardest piece to make right, stable, compatible and efficient."
Among the advancements announced and/or showcased this week with ANT+ at the Mobile World Congress in Barcelona, Spain are:

Multi Mode Com Chips (MMC): ANT+ confirms that two newly announced multi mode com chips will include ANT and further extend the adoption of ANT+ wireless communication in mobile platforms. This addition of silicon partners brings to market the proven sophistication of ANT and ANT+ with concurrent access to Bluetooth classic and low energy, as well as WiFi. These next generation parts will account for a significant portion on the MMC market and further extend ANT's current success.
Smartphone Adoption: At present, ANT+ enables over 25 million available monitoring products for sport, fitness and health. ANT+ has also been integrated into over 20 million shipped smartphones by Sony and HTC. Millions more mobile devices (phones and connected home hubs) are equipped with ANT+ and will further open up connectivity opportunities once enabled. As well, available ANT+ dongles connect iPhone 4S, 4 and 3GS to the extensive ANT+ ecosystem.
Sony Xperia™ family of ANT+ enabled phones include the recently released Xperia™ S and the Xperia™ icon. Sony Mobile Communications (Hall 6) will demo phones with ANT+ support in the Google MWC booth.
MOTOACTV: sport watch combo device that connects to ANT+ Heart Rate, Foot Pods, and Bike Speed and Cadence.
Dexcom Continuous Glucose Monitoring (CGM): showing real-time glucose information at a glance. ANT+ technology will be incorporated into future products to enable connectivity with personal electronic devices.
WASP WiFi ANT+ bridge: an easy and low cost solution to wirelessly capture and move ANT+ sensor data to the cloud.
Real sport, fitness and wellness use cases requiring network topologies with interchangeable masters and slaves
Multiple health solutions including HMM Diagnostics, Spantec, Beurer, A&D Medical, Tanita and Oregon Scientific.
"Without question, there are many incredibly talented companies within the ANT+ Alliance that are driving the development of new ANT+ profiles and use cases," added Morris. "Fundamentally, brands and their consumers want products that just work, and that's what ANT+ gives them."
At Mobile World Congress, ANT+ products will be showcased in the ANT+ booth (2C93) as well as with Nordic Semiconductor (booth 2A67) and Texas Instruments (booth 8A84).
About ANT / ANT+ (http://www.thisisant.com)
ANT is a proven protocol and silicon solution for ultra-low power (ULP) practical wireless networking applications.
ANT+ facilitates interoperability between ANT+ Alliance member devices and the collection, automatic transfer and tracking of sensor data. Applicable in sport, wellness management and home health monitoring, ANT+ (built on the base ANT protocol) defines device profiles that specify data formats, channel parameters and network keys. The ANT+ Alliance is an open special interest group of companies who have adopted the ANT+ promise of interoperability. The Alliance ensures standardized communications through optimized brand value and partnerships with other top tier products.
The company behind ANT Wireless is Dynastream Innovations Inc. Dynastream was established in 1998 and became a wholly owned subsidiary of Garmin Ltd. in December 2006. Dynastream is based in Cochrane, Alberta, Canada, and is a world innovator in the research and development of inertial and wireless technology.
# # #