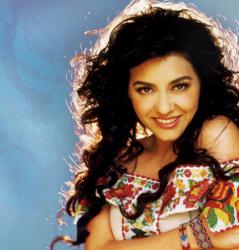 Graciela Beltran is bringing this action to ensure all artists are properly paid for their work.
San Francisco, CA (PRWEB) February 29, 2012
Popular Latina music star Graciela Beltran, by and through her attorneys at Audet & Partners, LLP, a San Francisco, California-based trial law firm, and the Law Offices of Lopez & Associates, has filed a class action complaint (Case # CV121002) in the United States District Court for the Northern District of California against EMI Music, Inc. The case arises out of the alleged failure of EMI to pay the full royalty rates to artists such as Ms. Beltran on revenue generated from the licensing of digital downloads and/or ringtones.
"From the information we have received, it appears EMI has failed to pay Ms. Beltran and its other artists the amount owed on the licensing of songs for digital downloads and ringtones," stated Beltran's attorney Joshua C. Ezrin of Audet & Partners, LLP. "Graciela Beltran is bringing this action to ensure all artists are properly paid for their work."
Graciela Beltran known as "La Reina Del Pueblo," is from Costa Rica, a small town in the Mexican state of Sinaloa, and she emigrated to the United States as a young child. She started her career at a very young age as well, performing first for her neighbors, then at restaurants and fiestas. In the intervening years, she has performed at the White House, toured extensively, been featured in numerous television and film appearances, and her compilation album with Selena, entitled Las Reinas Del Pueblo, has sold 5 million copies worldwide.
Audet & Partners, LLP, is a San Francisco Bay Area based law firm. The law firm represents individuals, governmental entities, small businesses and shareholders in a wide variety of cases, including product liability, tort, negligence, consumer privacy, intellectual property, securities, insider trading, antitrust, environmental, whistle blower, aviation and employment cases. The founding partner, attorney William M. Audet, has served as court-approved lead counsel in dozens of federal and state cases throughout the United States.
Contact:
William M. Audet
Phone: 415.982.1776
Email: waudet(at)audetlaw(dot)com
Joshua C. Ezrin
Phone: 415.568.2555
Email: jezrin(at)audetlaw(dot)com
Anthony R. Lopez
Phone: 310.276.4700
Email: alopez(at)musicatty(dot)com
###