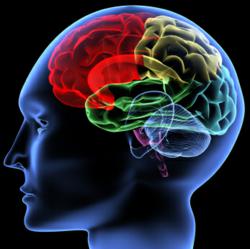 DomainAdvisors is very pleased to be chosen to exclusively sell the domain Brain.com.
New Seabury, MA (PRWEB) February 29, 2012
DomainAdvisors, a leading broker of ultra premium domain names, announced today that Brain.com has been listed exclusively for sale with their firm. Highly marketable and easy to remember, Brain.com offers a unique branding opportunity for a new or established company to capitalize on a universally recognized word included in nearly 25 million Google searches each month.
Brain.com characterizes several major areas of growth in today's market: the treatment of neurological disorders, educational games, and the exploding eLearning industry. According to B2B Media, In the U.S. alone, companies spend more than $125B annually on learning and development with eLearning representing as much as 30% of training hours delivered to professional audiences, and that number is expected to rise exponentially in the upcoming years.
"Domain names like Brain.com have a strong and memorable branding association and offer significant advantages to online businesses," said Jeffrey Gabriel, President of DomainAdvisors. "Good branding will make your domain name memorable, but a memorable domain name will make your branding efforts much easier." It's not often that a domain name of this caliber becomes available for sale, especially having not yet been developed. Brain.com not only provides the ability to the right investor to start with a clean slate, but also offer a very significant marketing and revenue opportunity. Mr. Gabriel shared that, "DomainAdvisors is very pleased to be chosen as the exclusive brokerage firm to represent the sale of this premium domain."
For additional information or offer guidelines on Brain.com, please contact Jeffrey Gabriel directly at +1 508 689 9569, ext. 701 or Jeff(at)domainavisors(dot)com.
About DomainAdvisors
DomainAdvisors assists domain owners and online businesses in the overall planning and execution of their domain strategy. DomainAdvisors offers resources with the knowledge and understanding necessary to provide invaluable guidance during the entire lifecycle of a domain. Services range from consultancy to acquisitions, to all elements of monetization, development, branding and sales. Domains can be complicated and DomainAdvisors provides the opportunity to leverage years of industry experience to help maximize success.
###