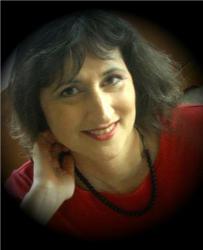 Do they listen? Do they communicate well? Do they show compassion, kindness and respect? Do they spend enough time with you? If something goes wrong, can they take charge to get it resolved?
Mill Valley, Calif. (PRWEB) February 29, 2012
The Sarcoma Alliance decided this week to give awards to doctors, nurses, social workers and other health-care professionals who give excellent care to people affected by the rare cancer.
The Outstanding Care Awards will be presented in July for Sarcoma Awareness Month, says board member Suzie Siegel of Tampa. People with sarcoma or their loved ones can write nominating letters to info(at)sarcomaalliance(dot)org or Sarcoma Alliance, 775 E. Blithedale Ave. #334, Mill Valley, CA 94941.
"Excerpts of nominating letters will be put on our website so that new patients and new health-care providers can see what we value," says the 10-year survivor of metastatic leiomyosarcoma.
"On the website, we already list multidisciplinary sarcoma centers, and we help reimburse patients who have to travel to a sarcoma specialist for a second opinion. We want patients to see doctors with up-to-date knowledge and expertise in sarcoma.
"But it's time to recognize other qualities: Do they listen? Do they communicate well? Do they show compassion, kindness and respect? Do they spend enough time with you? If something goes wrong, can they take charge to get it resolved?"
Siegel said an example of someone who provides outstanding care is her former doctor, Gina D'Amato, a medical oncologist in Atlanta, who won the Excellence in Care Award from the Leiomyosarcoma Direct Research Foundation in 2006.
"You guys are all about supporting the patient," Dr. D'Amato said this week, explaining why she recently joined the Sarcoma Alliance board. She had just returned from a medical mission trip to Peru.
"I have all the respect in the world for her," said Al Meller of Harrison, Tenn., who lost his wife Judy to leiomyosarcoma in 2005. For her 2006 nomination, he recalled how she took them on a tour of her research facilities, "talking about the research she was doing, introducing us to some of the technicians, and showing us the equipment, etc." He recalled two other memories, from the beginning and the end.
"The beginning was the very first meeting when Judy and Dr. D'Amato met to discuss her possible admittance into the clinical trial of AP23573 [now known as Ridaforolimus]. While Judy still felt quite well, her situation was rapidly deteriorating after being dismissed by M.D. Anderson [Cancer Center], and she didn't meet all the criteria for admittance into the trial.
"Dr. D'Amato exhibited such a caring, friendly and confident attitude, and still held out hope for the trial or other potential treatments. Her hopes were backed up by action. She went to bat for Judy and obtained the necessary clearance. A move we both were very grateful for and remained so.
"At the end, while the clinical trial was successful for Judy, she succumbed to a combination of organ failures due to other causes. But the one aspect that I shall always remember is the friendly, caring, compassion Dr. D'Amato showed to Judy and I in the final days even after Judy had been placed in an end-of-life coma and was no longer under Dr. D'Amato's care.
"Daily, she would still come and stand by Judy's bedside and then visit with me. I have every confidence that helped Judy in her transition. I know her advice to me to seek counseling was helpful. I did so and it opened doors for me to start a new life - which I have. But those six months that we experienced Dr. D'Amato's care will always hold a very special place in my heart. I know they did in Judy's."
Most doctors who work in comprehensive sarcoma centers are attached to universities, Dr. D'Amato said. They get promotions, pay raises, tenure, travel money, better facilities, etc., based on factors such as securing research grants, publishing papers and getting patents. They must be skilled clinicians, she said, and avoid patient complaints.
"But you don't get extra points if your patients love you."
Last fall, at the annual meeting of the Connective Tissue Oncology Society, Dr. Lee Helman, a cofounder, also talked about academic medicine. He said many papers submitted to CTOS – maybe as many as half – did not advance the science of sarcoma.
"We know it's irrelevant, but I understand the need to publish," said Helman, scientific director for clinical research at the Center for Cancer Research at the National Cancer Institute in Bethesda, Md.
Although the Alliance has oncologists on its Medical Advisory Board, Dr. D'Amato is the first M.D. on its Board of Directors, said Executive Director Arthur Beckert of Mill Valley, Calif., where the national nonprofit was founded in 1999.
Dr. D'Amato is the global medical director of TRM Oncology, a medical communications company. Previously, she worked at Moffitt Cancer Center in Tampa and as director of sarcoma medical oncology at Emory University in Atlanta. She has nine publications and has spoken nationally on sarcoma research and patient care. She helped start a sarcoma patient support group, and she has long encouraged patient involvement, Siegel said.
The Sarcoma Alliance offers a peer-to-peer network, live chat room, Facebook page, YouTube channel, blog and discussion board so that people can support one another and share information. For more information, visit http://www.sarcomaalliance.org.
###